About Us
We created Buy Our Honeymoon to use as the gift list for our own wedding. Here's our story.
We got married on Saturday 30th July 2005 at the Trafalgar Tavern in Greenwich, London.
It was an amazing day, followed by three of the most perfect weeks of our lives: a 3,000 mile road trip around the USA.
What made that holiday so special is that our guests bought it for us. From the jazz cruise given to us by my uncle Martin to the parasailing from our usher Neil, each memory of our honeymoon was created by someone we love.
It had all started a few months previously when we were going to build a list at our local department store. Our hearts weren't in it. We'd been together for so long we already had everything we wanted. Whatever we put on our list felt forced and perfunctory.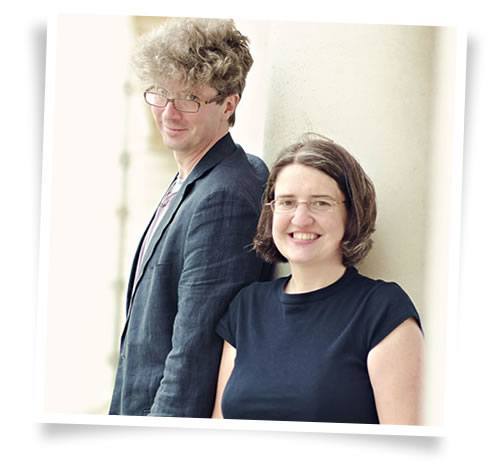 I then heard about travel companies that allowed you to have your list at their store. But this just didn't inspire us. I know our family and friends, and knew they wouldn't want to just contribute to a pot: they'd want to give us something special that we'd always remember.
Given that my husband Andrew runs a web development company, it wasn't a massive leap to think of putting together our own list so that everyone could buy us a unique part of our travels: Buy Our Honeymoon was born.
We were a bit nervous at first — what if my grandmother thought we were breaking some terrible taboo? Her response? "That's the young people's way now." Bless her!
We also made sure to fill our list with exciting and personal experiences. Our guests loved it, because they knew how much every item on that list meant to us. Many of them they chose something dear to their own hearts: our friend Lisa loves Dolly Parton too so she just had to get that, another friend Claire snapped up Graceland because she's a fan of The King. Somehow they became a part of our dream.
We didn't quite expect people to be so enthusiastic about it, or to receive so much encouragement — but everyone told us that we had to make the site available for other people too. So when our beloved daughter Zoë was born on 16th September 2006 and I took maternity leave, we knew the time was right to introduce our other baby to the world.
— Shelley Green