Making the site faster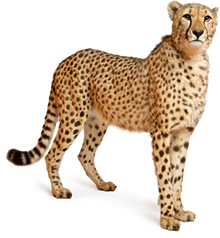 If there's one thing we don't like to do here at Buy Our Honeymoon, it's sit still. We're always making small changes and improvements to the site, even if it's just to the systems we use internally to help us with customer or guest enquiries. Sometimes, we add a larger feature you can use when putting together your wedding list or customising your registry pages, other times it's a minor tweak that doesn't demand a blog post to announce it.
This week, it's a bit of both. We've made some adjustments to the site that should make viewing your list or managing your items much quicker. If you've got many items, you should hopefully notice a big improvement.  Similarly, the List Details tab when you log in to make changes to your registry previously might have loaded slowly if you have a lot of categories. We've now identified what was causing this, and the page now loads super-quickly even with dozens of categories.
The faster the site runs, the easier it is to use. We're always on the lookout for further improvements we can make — for updates on our progress, don't forget to follow us on Twitter, or join us on Facebook!