When should you create your wedding gift list?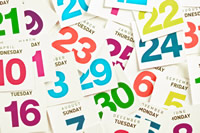 On Twitter yesterday, the brilliant @ConfessionOfB2B asked when the right time to start compiling your wedding gift list might be. This got us thinking: generally speaking, how far in advance of their wedding day do couples using our service create their list?
Of course, you can open your list as soon as you want to. We offer a no-obligation, 7-day free trial — at any point during or after this, you can make a single, one-time payment and spend your time leisurely adding items as you think of them during the run up to your wedding. Allowing your trial to expire simply means that your list can't be viewed or edited until payment is made. If you wish, you can let your trial expire, and then at a later date closer to your wedding, log back in to make payment. Once you've paid, your honeymoon wedding list will be restored exactly as you left it. All of the work you've done will still be there; nothing will be lost.
You can also assign a release date to your list, so that your family and friends can view the first, introductory page of your site, while you continue to build your actual registry. That way, your guests can't view your lists and start making gifts until you're ready for them — and, of course, you can continue to make changes to your list right up until it closes. And we can keep your registry open for you after your wedding for as long as you want, at no extra charge.
So we're super-flexible about this. You can sign up right now for any wedding date in the next five years, though we do ask that you do so at least two weeks in advance. But what's the average?
Turns out, it's 154 days, roughly five months. Generally, couples set up their list at about the same time they're sorting out their invitations and arranging their honeymoon travel and accommodation.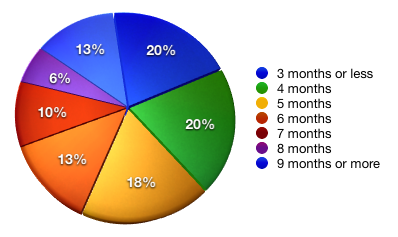 Almost twice as many couples leave less time than this between setting up their list and their actual wedding date, compared to those who leave more. The longest gap left by one of our customers was just over 4 years, the shortest 14 days.  The majority set up their list between three and six months before their wedding.
What's right for the majority, though, might not be right for you. If you're thinking about your gift list, there's no reason not to go ahead and start your free trial right now. And if you have any queries about the honeymoon wedding list service we offer, please don't hesitate to get in touch.