Real Life Honeymoons: USA Road Trip
Our latest real-life honeymoon story highlights the variety and excitement of a grand USA road trip.
Emma and David are travel writers, who run the Team Thomas Travels website. They were married in 2018 and chose our honeymoon gift list service to help fund their dream honeymoon…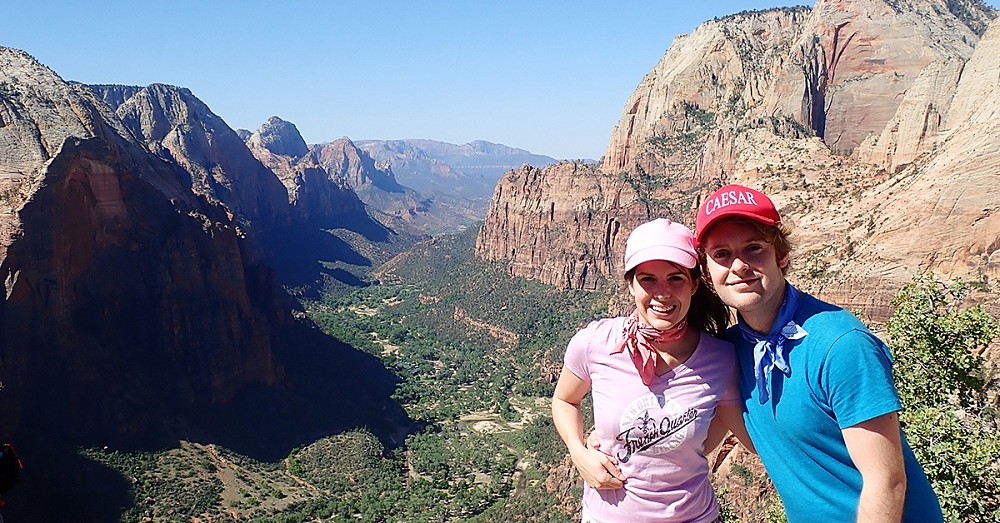 Our honeymoon (also known as The Trip) was 2 years in the planning; a 5 week multi state road trip across Nevada, Utah, Arizona, California and ending with a week in Hawaii. It took in all of our favourite parts of travel: adventure, relaxation, road trips, a huge variety of different scenery and a big ol' list of bucket list destinations.
By the time we got married we'd lived together for 2 years in a small London flat and had no need (or room) for any more stuff, plus we've always preferred spending our money on experiences rather than things, so when our wedding guests started asking what we might like as a wedding gift, we decided to create a list of things that we were planning to do on our honeymoon.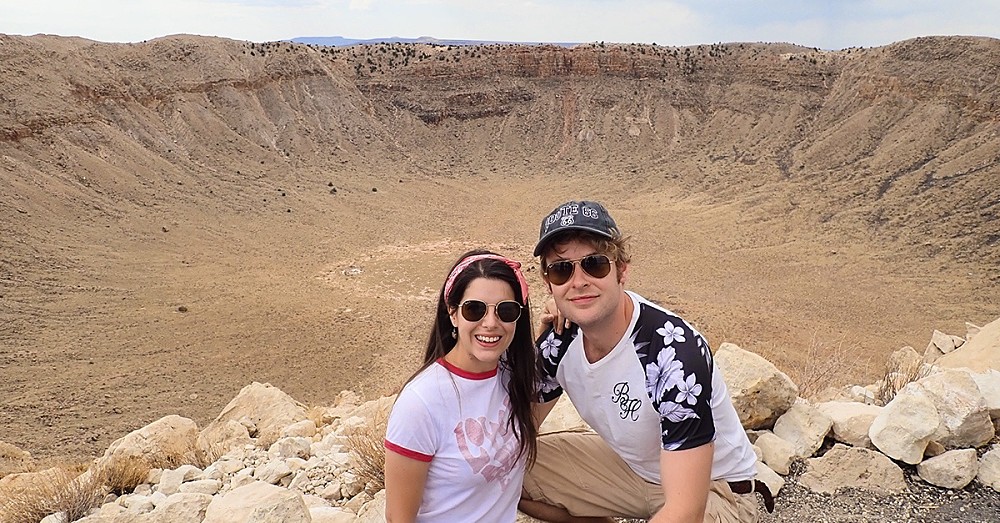 We did some research about the different online platforms that offered to help us build our wedding website and help collect the funds, and we came across Buy Our Honeymoon.
Choosing an experience to gift a married couple is far more personal than just contributing towards a general pot of money for the trip, and our guests absolutely loved it. It's so much fun to pick a activity, swanky cocktail or romantic dinner that you know the couple are excited to do, and we made sure to take photographs of all the gifts on our trip as we did them, to send with our thank you cards once we got home.
We've since had 3 friends get married who have all followed our lead and used Buy Our Honeymoon, and my sister will most likely do the same for her honeymoon in Japan next year!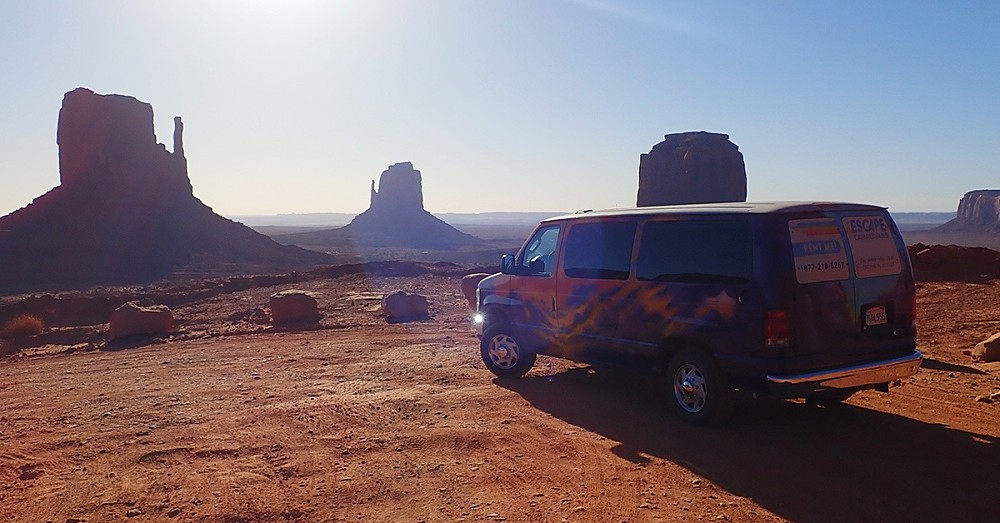 What did you do and see while you were on your honeymoon?
What didn't we do?! Our honeymoon started with a 3 day whirlwind city break in Las Vegas before we collected a campervan and set off into the wilderness, hiking in Zion National Park, exploring Grafton Ghost Town, stargazing at Monument Valley and the Grand Canyon and seeing the sights — and a baseball game! — in Los Angeles.
Heading north, we spent a week driving, whale watching and camping along the Pacific Coastal Highway before spending a few days in one of our ultimate bucket list destinations: Yosemite National Park.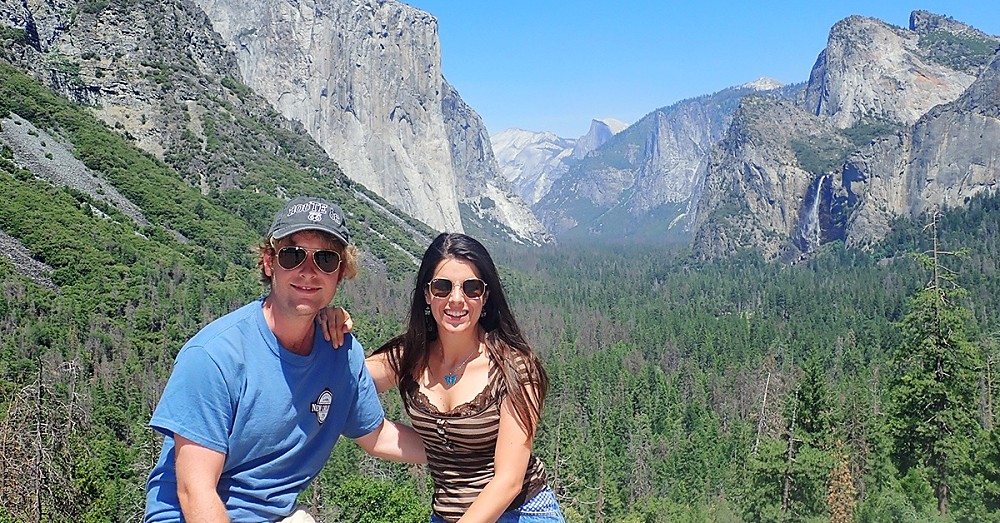 After some epic hiking and giant sequoia hugging, we swapped our campervan for an amazing city break in San Francisco where we escaped from Alcatraz and ate far too much, before spending our final week in paradise: Kauai.
This was the perfect destination to enjoy some amazing relaxation along with a few more final incredible experiences, like a kayaking/jungle hike excursion to a secret waterfall and a sunset dinner cruise along Kauai's Napali Coast.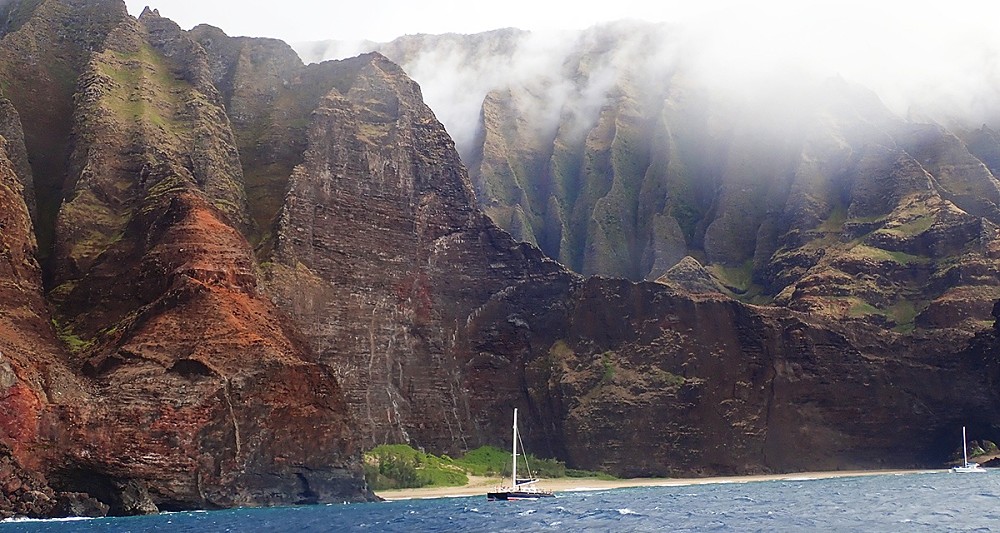 What was your honeymoon highlight?
We had so many, but particular honeymoon highlights had to be the Hawaiian river adventure (kayaking up the Wailua River before being taken on a guided hike through the jungle to a secret waterfall that we could swim under), seeing the Milky Way over Monument Valley and feeling tiny at Yosemite National Park's grove of Giant Sequoia trees.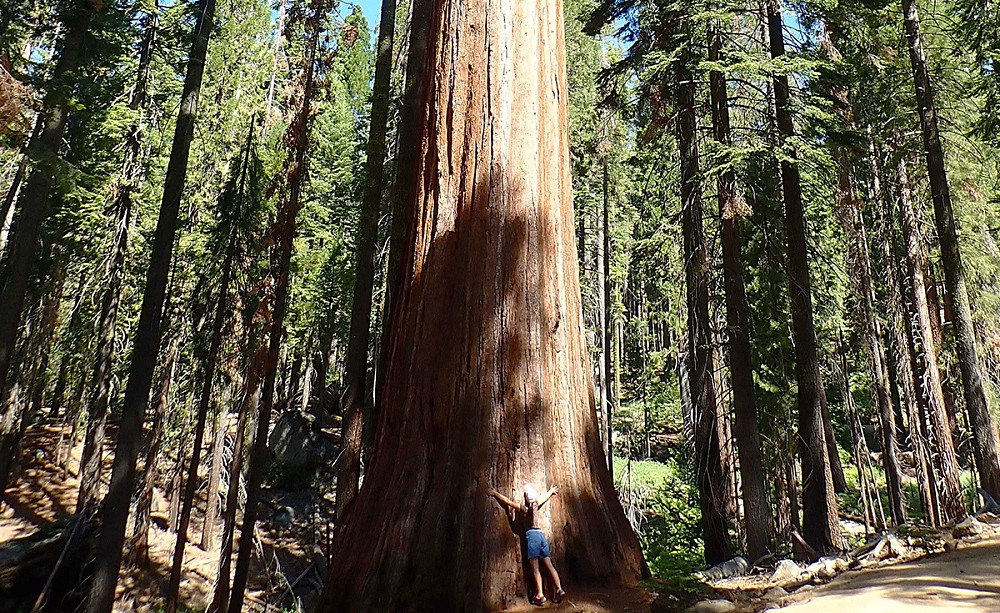 Why did you use Buy Our Honeymoon?  What did you like about the service?
We were really impressed with how easy it was to create our wedding gift list on Buy Our Honeymoon – from the personalised web address to the intro page where you could share all about the planned trip, it was really straightforward.
We could add as many items to the list as we wanted and even upload our own pictures to each listing to inspire and excite our guests as they perused the options.
We loved that we could include both big gifts (rafting in the Grand Canyon, a buffet at the Bellagio, Las Vegas, tickets to Monterey aquarium) and fun little items (the toll for driving across the Golden Gate Bridge, a hotdog at the baseball, a coconut with a straw in Kawai) to our list which meant that there was something for everyone's budgets to choose from, and that the bigger ticket items could be split into smaller chunks.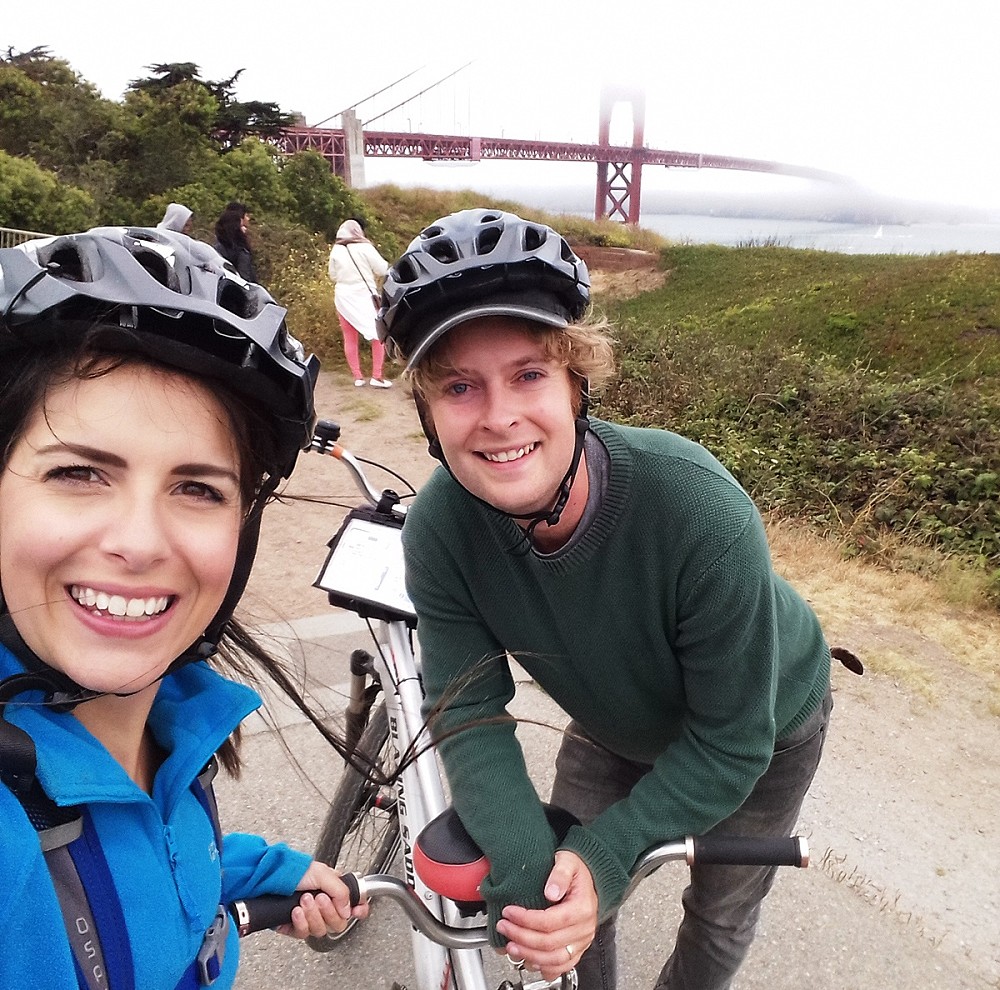 The whole process couldn't have been easier for us and our guests, and Buy Our Honeymoon even provided business card sized QR codes for us to include in our invitations to direct our guests to our website.
Having also bought gifts from our friend's honeymoon lists, we can tell you that it's so exciting to buy them a bucket list experience that you know they'll love, whether it's a couples massage, a meal in that restaurant they've been dying to try or scuba diving lessons – plus it's so much more personal than just writing a cheque in a card or buying some wine glasses or towels.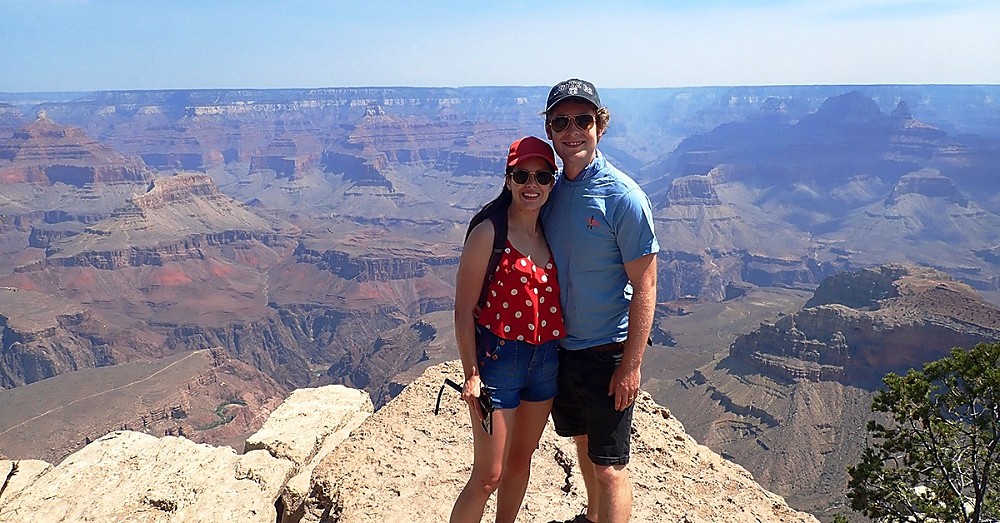 Emma and David's top tips
Start at the very beginning: Kick off your honeymoon with a bang by including champagne in airport departures on your list. Another fun way to start — David's cousins gifted us a stretch limousine to pick us up when we landed in Vegas!
Include bigger ticket items that can be split between friends or bought in full as a real treat. It's your wedding and people want to spoil you!
Don't forget to include small fun items as well — whether it's an ice cream on the beach, hiring a surfboard or a ride on the trolley in San Francisco.
Write a detailed description for each listing — involve your guests in your trip by letting them know why it's on your bucket list and why you're excited to do it!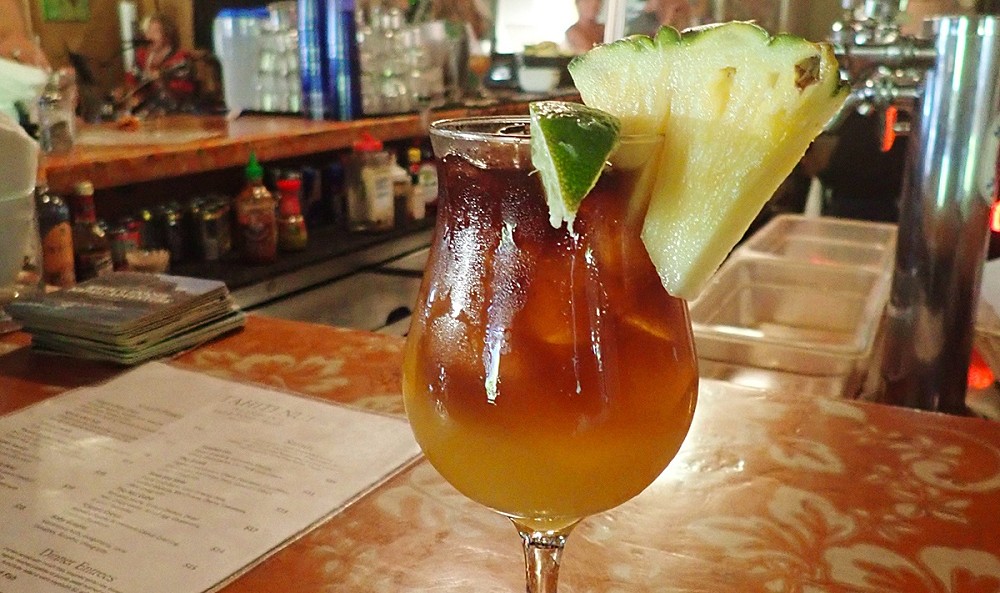 To find out more about Emma and David's epic USA road trip honeymoon, check out their fantastic blog.
If you've used our service to help fund your honeymoon and would like to feature your honeymoon here on our blog, we'd love to hear from you!