The new Safari
We're very pleased to unveil a fresh new look for our Safari theme. It's perfect for honeymoon expeditions under African skies — the adventure of a lifetime!
We've opened up the layout and expanded the geometry, so the new Safari is much more modern and spacious. We've kept much of the previous character, while refreshing the textures and typography.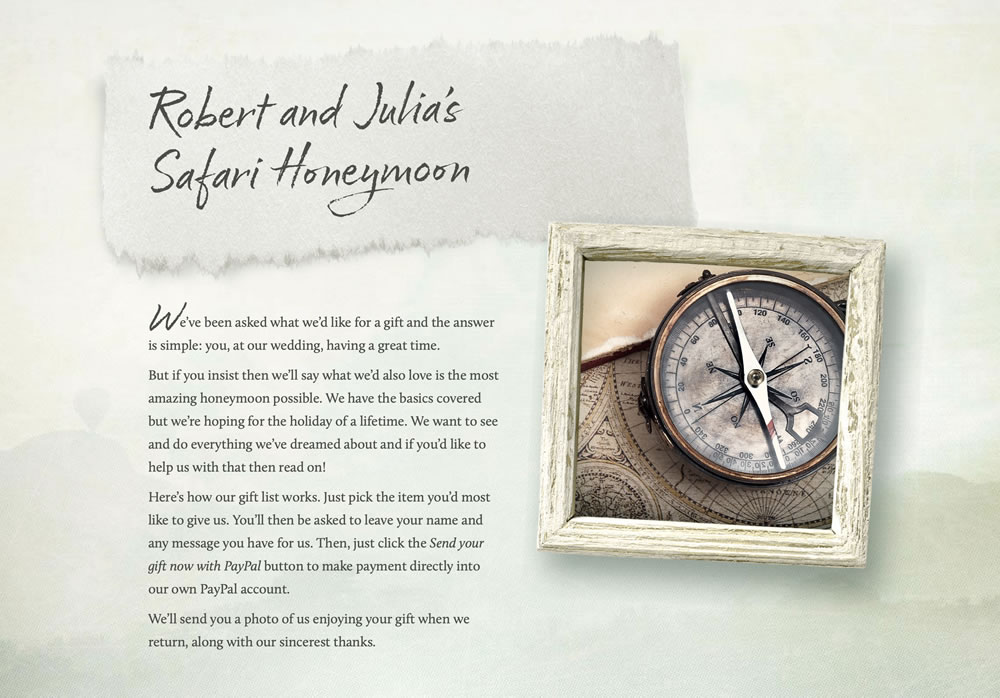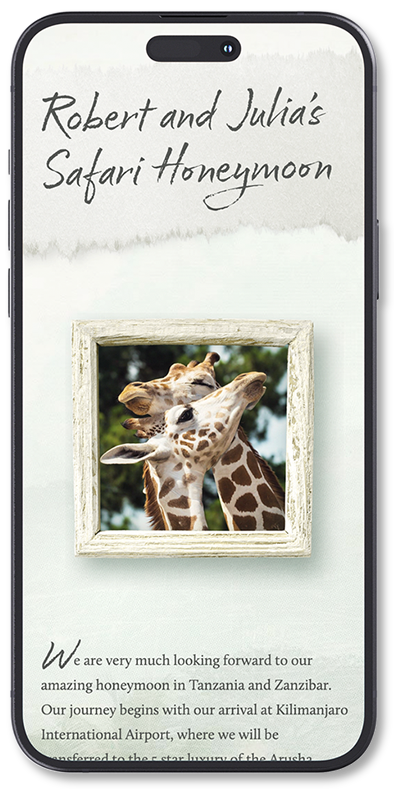 As always, you can customise the inset images with your own photos, and the design works seamlessly on phones and tablets as well as larger screens.
Like all our themes, the new Safari is versatile and flexible. It's ideal for any honeymoon under canvas or exploring the natural world.
And all our themes keep our branding to a minimum, so the focus is all on you, your wedding, and your honeymoon plans.
We've updated one of our sample lists, Robert and Julia's Safari Honeymoon, to showcase the new Safari. It's an dual-centre honeymoon adventure in Tanzania and Zanzibar: the Serengeti, Ngorongoro Crater and the crystal clear waters of the Indian Ocean.
The new Safari is available right now, but so there are no surprises, if your honeymoon fund already uses the previous version, we won't have changed you over.  If you'd like to see how your registry looks in the new Safari, drop us an email and we'll send you a link.
Or if you're thinking about creating a fund for your dream honeymoon experience, start your free trial here.