Honeymoons and minimoons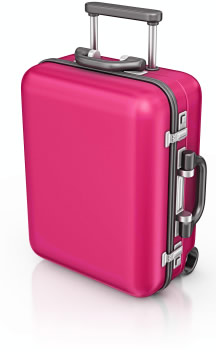 We've spoken to lots of couples using our service who are planning a short, simple break after their wedding, in advance of their full honeymoon. Sometimes, this is so they can better schedule their honeymoon to suit the climate of wherever they're going; sometimes it's so they can keep their options open and book the honeymoon they can afford once their gift list closes.
So we got in touch with Kate from perfectminimoon.com to see if she'd like write a guest post for us on the rise of the minimoon! We're really thrilled that she agreed! Over to you, Kate…

Getting married is one of, if not the best time of your life and the icing on your perfectly crafted wedding cake is of course your perfect honeymoon.
These days however many newlyweds often find it impossible to have the trip of their dreams straight after their wedding. Maybe they don't have the time, or any holiday left to take at work. Increasingly, people want to celebrate their nuptials with their children, their dog, and even their in-laws. Then there's the factor of cost and the current financial climate; many couples simply don't have the cash to spend on a honeymoon.
Of course, that's often why couples choose to set up their wedding gift list with Buy Our Honeymoon — but if you're getting married in June and you're planning a honeymoon in the Maldives, you're going to have to wait a while before the monsoon weather settles down and you can jet away!
And that's where the minimoon comes in…
A minimoon is simply a glorious short trip, for example a long weekend, which is usually within driving distance or via short flight. Here you can spend a little time away with your beloved, without worrying about the passport you've left by the kitchen sink, the three-hour long check in queue at the airport, papier-mâché airplane food, or sitting next to the most annoying man in history on your 14-hour long-haul flight.
One of the great things about a minimoon, is that it can be exactly what you want – luxurious and decadent, small and cosy, dog- and child-friendly, set in a forest, city-based, or with a country pub at the end of the road… it is your chance to fall in love all over again, in your own time and at your own pace.
The UK is blessed with a wide selection of minimoon locations ranging from romantic boutique escapes to indulgent city centre chic. From the eminently affordable to the gloriously expensive, you'll want your minimoon destination to be perfect for you.
To make the process of booking your minimoon as easy and as enjoyable as possible, take a look at perfectminimoon.com, which offers independent reviews of the very best UK minimoon locations. There you'll also find rich colour photo galleries of the lovely venues we recommend, insider information on the best rooms to stay in, and you'll even be able to email your loved one a link to the venue you've set your heart on… we're here to help!

Thanks, Kate! You can find out more about perfectminimoon.com on their blog, or you can follow @perfectminimoon on Twitter —and don't forget to follow @BuyOurHoneymoon for all the latest news and developments here at the UK's leading gift list service for honeymoons of any size!