A few tiny improvements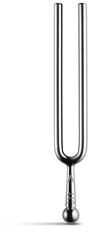 We don't like to sit still here at the UK's top honeymoon wedding list, and we're often tuning the site in small ways to try to further improve the experience for couples and wedding guests alike. Here are a couple of adjustments we've made in the past few weeks.
When adding your PayPal account to your honeymoon registry, we'll now ask you to enter the address twice, just to make sure there are no typos. It's really important that the email address you enter here is the right one for your account, to prevent any gifts being sent to an account that doesn't exist. (We've already got systems in place to try to catch this if it does happen, but we're hoping that simply re-entering your address will help prevent it happening at all.)
We've simplified our signup form a bit. We no longer ask for titles (Mr, Ms etc), or your postal address. This also means that, if you're in the UK, when you go to request your registry cards, you can specify a delivery address there and then.
Do you have a promotional code but forgot to enter it when signing up for your trial? It's OK, you can now enter it when you go to the checkout.
If you have any queries about making the most of your honeymoon gift list, or have any suggestions for improvements we could make, please don't hesitate to drop us a line. You can also reach us on Facebook, Twitter, or by leaving a comment using the form below.