More travel partnerships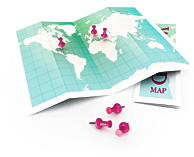 You can use our honeymoon gift list service regardless of how you've made your travel arrangements — or even if you haven't firmed up your plans enough to make a booking yet.
Whether you're hoping for contributions towards the single cost of an all-inclusive package honeymoon, or whether you're booking flights and accommodation from a variety of separate sources, our service is independent, impartial and completely flexible.
Increasingly though, travel companies who provide specialist expertise and bespoke support want to be able to also include a wedding gift list such as ours to their couples as part of their service.
So, earlier this year, we introduced a new partnership programme whereby independent agencies could provide a special promotional code for our site to their customers, and we'd charge our one-off fee to the agency instead of the couple.
We'd like to introduce you to two more companies we're working with in this way.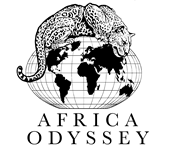 Africa Odyssey provide years of expert knowledge to create amazing safai experiences and honeymoon itineraries in Tanzania, Zanzibar and throughout Africa. Many Africa safari destinations can require complex itinerary planning, and the team at Africa Odyssey are proud to offer flawless arrangements.
This expertise helps add the finer touches to your honeymoon — getting that special room in a lodge, organising a private dinner in the savannah, a surprise bush breakfast, beautiful sunset spots — all tailor-made to your specific needs and wants. They'll help you understand the difference between the possible destinations, and the many hundreds of lodges that you can choose from, whilst charging no markup on the cost of your accommodation.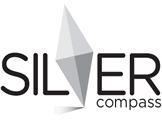 Silver Compass have a genuine passion for giving a great, personalised service, and pride themselves on finding the perfect trip for your specific requirements, every time. With offices in London and Bath, Silver Compass search hundreds of suppliers to bring you exactly what you want, and none of what you don't.
Founder Ben Williams loves a challenge — the more specific your criteria, the better! Whether it's a tranquil beach resort in Hawaii, the ultimate in luxurious chic in Milan or any number of other top class destinations globally, Silver Compass have the experience and resources to make sure you have the trip of a lifetime.

By making your honeymoon arragements with either of these great companies, you can set up your honeymoon gift list on buy-our-honeymoon.com for free! Don't forget to enquire about this service when you contact them!
If you're an independent travel specialist who'd like to work with us to offer your customers our flexible honeymoon gift list service, we'd love to talk to you — just get in touch!