Travel partnerships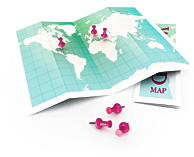 We're proud to be a completely independent honeymoon registry service — we're not in the business of selling travel packages to our couples, and you can use our service regardless of who you've booked with. You can create your honeymoon gift list with us at any point in the run-up to your wedding, and the value of your gifts is always paid directly to you — not to us, and not to a travel company.
There are loads of great travel companies out there, though, who'll help you make informed, economical and flexible decisions about your flights, accommodation and honeymoon itinerary.  And some of those companies can now offer their customers a substantial discount on a honeymoon gift list with us, as part of their service.
We'd like to introduce you to two of them.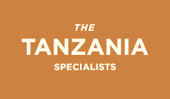 The Tanzania Specialists are destination experts and safari guides to Tanzania, helping you design your ultimate Tanzania safari honeymoon. Almost 60% of visitors to Tanzania are on honeymoon, and The Tanzania Specialists have more than 10 years' experience in providing the very best itineraries, guidance and ideas for your dream adventure in the heart of Africa.
Visit the Serengeti, Kilimanjaro and Zanzibar; stay in preferred rooms at the most romantic hotels, and relax in the knowledge that all the suppliers they recommend have been carefully selected according to their community awareness, sustainability and code of conduct. We're delighted to be working with them!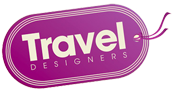 Travel Designers are a multi-award-winning independent agency, providing a personal, affordable and creative service. Kuoni specialists (and winners of the Kuoni Elite Specialist Agent award in 2012), Travel Designers can provide amazing offers on honeymoons to the Maldives, Seychelles, the Carribbean and many, many other destinations.
We spoke to Nick at the recent Wedding Fair at Bluewater, and we know how committed the team are to providing great value. If you've booked your honeymoon with Travel Designers, be sure to speak to them about getting your special discount code for your gift list on buy-our-honeymoon.com — you won't be disappointed!

If you're an independent travel specialist who'd like to work with us to offer your customers a discount on our branded, flexible honeymoon gift list service, we'd love to talk to you — just get in touch!