Paying for your honeymoon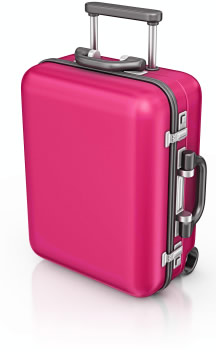 If you already have the traditional items for setting up home, our service is a brilliant way for your guests to be able to give you special, meaningful gifts, to make your honeymoon the holiday of a lifetime.
We're sometimes asked if it's possible to use a honeymoon gift list to fund basic travel expenses, as well as (or instead of) extra treats and experiences once you've arrived. Our answer: it definitely is!
Typically, a wedding gift list will get some early interest from guests who like to be organised, but the lion's share of gifts are made in the final few weeks in the run-up to your wedding. So you may need to pay any travel agent fees upfront, and then use the funds from your guests to effectively pay yourself back as they come in.
However, the advantage of using our service for your gifts is that they're available for you to spend as soon as the funds clear.  This means that you don't have to wait until after the wedding to access your gifts — you can start to pay off any credit that you've used to book your honeymoon as and when it becomes available.
You can make your list as simple or as complicated as you like, but we find that the more specific and detailed you can make your gifts, the more guests tend to engage with them.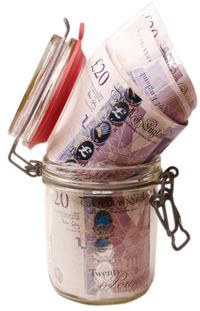 Our sample lists are super-detailed, to show off the possibilities of our service — but you don't have to plan out a full itinerary (or even know where you're going) to add a bit of personality to your wedding list.
Your friends and family won't expect you to be precise with your costings, so even if you're paying an all-inclusive fee to your travel agent, don't feel that you need to get an actual breakdown of specific costs.  If the price of something on your list feels about right to you, it'll feel about right to your guests.
Generally, guests visit a list with a vague budget in mind and then look for the most romantic or interesting thing that catches their eye in that bracket. It's not like a shop, where you're looking for accurate prices and the best bargain. Your guests simply want to find a gift that you'll appreciate, and that they can invest something of themselves in. They won't want a receipt.
Here are a few ideas for creative ways to turn your basic expenses into guest-friendly gifts:
Rather than just listing an open contribution towards your hotel, perhaps include the first night of your stay and the last night of your stay as separate items.
You'll need to eat! You don't need to have a specific restaurant in mind — a romantic evening meal or breakfast in bed are always popular gifts.
How far are you flying? You could ask guests to sponsor 100 miles of your journey.
Are you travelling to an all-inclusive resort? Perhaps one of your guests might like to claim responsibility for the bar bill you don't have to pay. Another might like to put their name on a day well-spent lazing beside the pool.
Do you need guidebooks? Sunglasses? Some guests might prefer that you have a physical item to remember them by.
Here's our Ten Top Tips for Making the Most of your Honeymoon Wishlist — and if you have any queries or need any help, we're always available.