6 spooky wedding gifts for a Halloween honeymoon
With Buy Our Honeymoon, you can include absolutely anything you want on your registry — and often, the most creative and unique gifts are the most popular with guests.
So for Halloween this year, we thought it might be fun to take a quick look at some of the spookiest and most monstrous gifts real couples have included in their registries.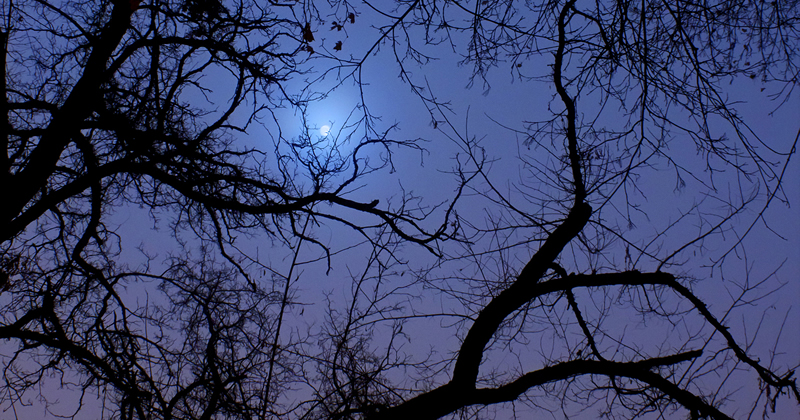 Ghost tour of Salem, Massachusetts
Where better to begin than the scene of the infamous witch trials of the seventeenth century? It's no surprise that Salem takes its Halloween seriously — so after your visit to the Witch Museum and House of Seven Gables, why not scare yourselves silly with a moonlit ghost tour through the town's most historical haunts?
Monster hunting on Loch Ness
Does the legend really live? Take a cruise across the loch at sundown to find out. With a little luck, your picture of Nessie might make you world-famous!
Mickey's Not-So-Scary Halloween Party
An annual tradition at the Magic Kingdom in Disneyworld, Orlando. After the park closes, special ticket holders can enter for an evening of trick-or-treat fun with Disney characters. There are special shows, parades and scary twists to the classic rides — and costumes are encouraged!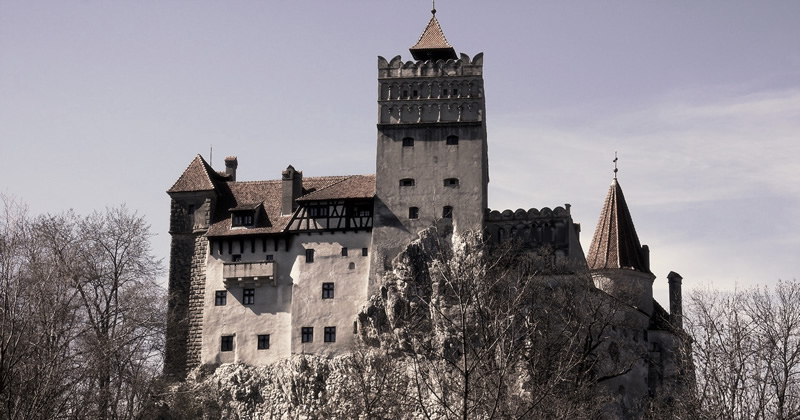 Overnight stay at Dracula's castle
Romania is a beautiful honeymoon destination, and at its heart is the spectacular landscape of the Carpathian mountains and Transylvania.
And there, of course, is Bran Castle, where Vlad the Impaler — the man who forms the basis of the Dracula myth — lived. For the first time since 1948, this year two "lucky" travellers will get to stay the night on 31 October thanks to a promotion by Airbnb.
For the rest of us, there's the Hotel Castel Dracula, which claims to be located at the site of the castle in Bram Stoker's novel.
Mystery meal at Locanda dell'Isola Comacina
On a haunted, mysterious wooded island on Lake Como, reachable only by boat, there is a restaurant where the same set menu has been served since 1947. The waiters even perform a unique fire ceremony after each dining experience in order to stop anyone dying from the island's medieval curse.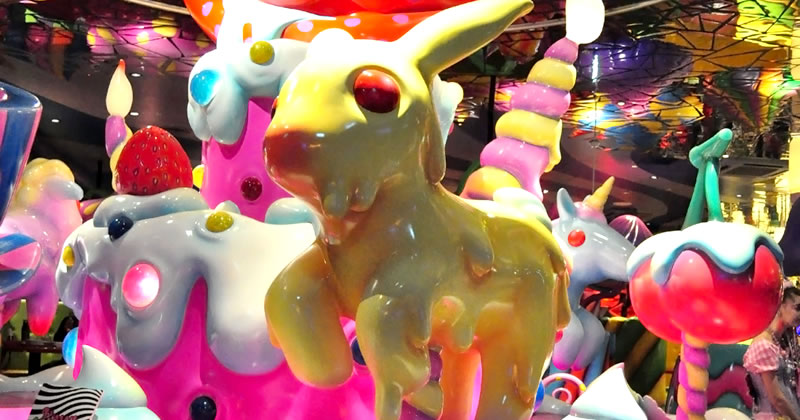 Drinks at the Kawaii Monster Café
Imagine the cutest, most adorable monster you possibly can, then make it a relentlessly multi-coloured, sugar-sweet restaurant in Tokyo.
You enter by walking over the tongue of Mr Ten Thousand Chopsticks, and you're welcomed by the five Harajuku Monster Girls: Baby, Dolly, Candy, Nasty, and Crazy. Sit in one of the four themed areas (Mushroom Disco, Milk Stand, Bar Experiment and Mel-Tea Room) and enjoy a candy salad or a party party monster with monster dip.
Don't have nightmares.
Monster Café photo by Roxanne Ready on Flickr, CC BY-SA 2.0