Perfect Wedding Hot Topic
The September 2010 issue of Perfect Wedding magazine has just hit the shelves, featuring Shelley's expert opinion on the hot topic of whether it's OK to ask your guests for money instead of a gift.
We were really honoured to be asked to contribute — and it was great to see that our debate opponent didn't actually disagree too much with our view that what's important to guests is the feeling that they're giving you a special treat instead of having their gift measured only by the amount they've spent.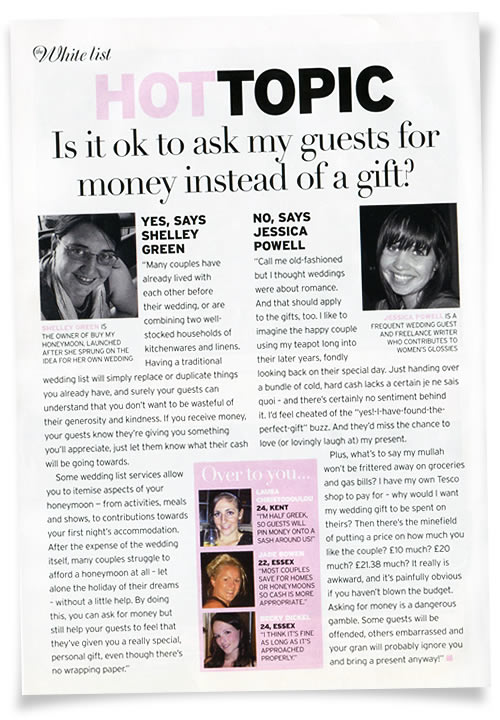 The new issue also features a 22-page special on weddings abroad, and a roundup of the world's sexiest honeymoons. Check it out!