Wedding post boxes and honeymoon albums
We've always been big fans of the design work of Zoe Rusga, better known as Bunny Delicious. Her playful, handmade, and meticulously detailed wedding stationery is quite unlike anything else we've seen.
In particular, for those of you opting to receive the value of your honeymoon gifts on the day of your wedding, the Bunny Delicious range of wedding card post boxes offer a gorgeous and practical way to collect your wedding cards at your reception, and make for a lasting keepsake in their own right.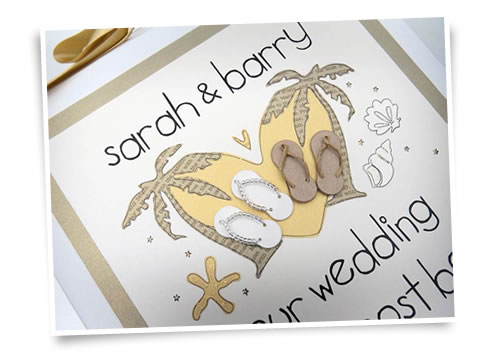 And then we discovered through the excellent Rock My Wedding blog that Bunny Delicious also make handmade photo albums specifically for your honeymoon! What an awesome idea — how could we resist?
Full of brilliant, unique details and completely tailored to your own honeymoon, these albums are an amazing way of keeping your honeymoon memories as special and important as the photos from your wedding day. You could even include your honeymoon gift certificates!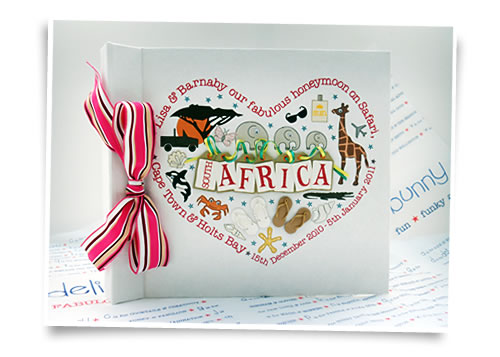 Each handmade album has 20 pages (or 40 if you use both sides of each page) and comes in a matching presentation box.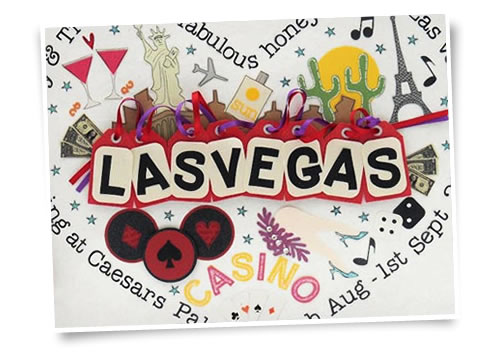 We initally thought Bunny Delicious might be totally unique in producing custom honeymoon albums — but then we found out that our friends at Wedding Paraphernalia can also provide an elegant alternative as part of their range of handmade wedding invitations, favours and accessories.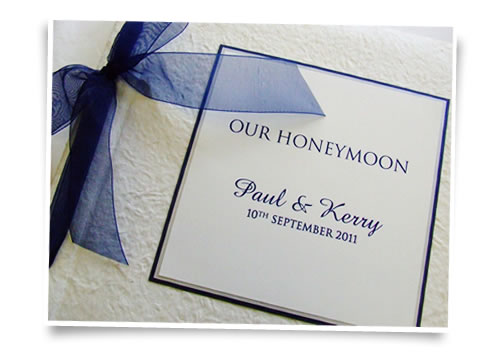 Wedding Paraphernalia have retail premises in Northamptonshire, but accept online orders at weddingparaphernalia.co.uk and can be contacted on 0845 22 63 192. You can also follow @weddingpara on Twitter.
And for more information on Bunny Delicious wedding stationery, visit bunnydelicious.com or follow @bunnydelicious on Twitter.