Greenwich Magazine
We were delighted to be approached about participating in a piece in the Spring 2011 issue of Greenwich Magazine, a free local magazine distributed to homes throughout Greenwich — where our offices have been located since we launched — together with Blackheath and Docklands in London.
The article discusses local businesses that have focussed on the web, and mentions our efforts to keep ourselves findable on Google, and the challenges of launching internationally. You can view a digital copy of the entire magazine online.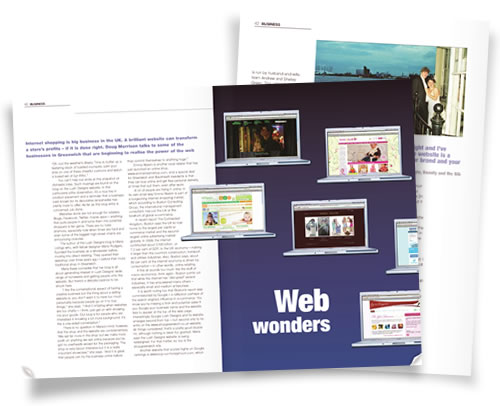 We'd like to thank Doug Morrison and Adrian Day for the chance to appear in the article — it's been a thrill to appear for the first time in the local press!