Display your honeymoon registry in more than one language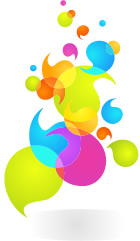 Our honeymoon registry service is uniquely suited to helping couples with international families. Because your wedding list is available online, any of your guests with an internet connection can view, reserve and pay for items on your registry, wherever they live. You can include anything you can imagine on your wedding gift registry, and we provide ample room for the title and description of each item, together with support for multiple currencies and automatic currency conversion.
We've now added a major new feature to help guests use your wedding list if their first language isn't English.
Our system includes various short instructions, buttons and links to help your guests buy items and navigate your registry, together with notification and reminder emails for gifts that they've reserved. All of these can now be provided in multiple languages.
We currently have translations available in:
French
Spanish
Portuguese
You'll always need to include English as one of the languages shown on your registry, but we can enable up to two additional languages to be displayed alongside this. Just let us know what additional language or languages you need, and we'll set this up for you, for free. If you're using PayPal to collect payments, we'll also make sure your guests have the same language options for their credit card transactions.
The format of some aspects of your wedding list will change when you have multiple languages shown, but the same design themes, extensive customisation options, formatting tools and payment choices will remain available exactly as before.
Regrettably, we're not able to provide telephone or email support to guests in any language other than English, but we'll do our best to help with any messages we do receive. The management screens for you to edit your list when you log in are also still only available in English.
If you have a lot of guests who would benefit from a different language from those shown above, and can help us with some translations, we'd love to hear from you. And of course, please don't hesitate to contact us or to leave a comment below if you have any queries on our multilingual wedding list service, or any other aspect of our site.
UPDATE: We've now added Italian and German translations!
UPDATE 2: We've also now added Swedish!