Multilingual wedding lists in Italian and German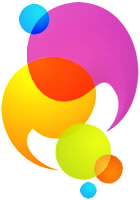 At the end of September, we launched a new feature to our wedding list service where you can provide your honeymoon registry in more than one language. This is great for couples with international families: not only can you list gifts in multiple currencies, you can also have your registry appear in English and up to two other languages.
We launched with three languages available: French, Spanish and Portuguese.  With profound thanks to our amazing customers who've helped us with translations, we now also have Italian and German languages available too.
To enable this on your pages, just let us know which languages you'd like to use, and we'll be glad to set this up for you. If you're using PayPal to collect payments, we'll also make sure your guests have the same language options for their credit card transactions.
This service is completely free, and if you feel your guests would benefit from another language apart from the ones listed above, we'd love to hear from you.