New travel partnerships
Here at Buy Our Honeymoon, our service is 100% independent, impartial and completely flexible. We're not in the business of selling travel packages to you, and you can use our service regardless of who you've booked with.
We've found, though, that sometimes travel companies who provide specialist expertise and bespoke support want to be able to also include a wedding gift list such as ours to their couples as part of their service. So last year, we set up a partnership programme to allow precisely that.
If you've booked your honeymoon through a participating travel specialist, they can provide you with a special code for our site that'll let you set up your honeymoon gift list for free!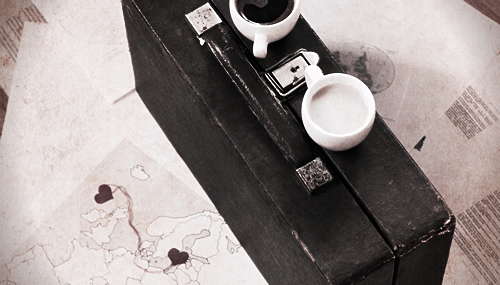 Our service doesn't change in any way. The value of your gifts is always paid directly to you, and you can include anything you like on your honeymoon gift list. We'll provide our personal, dedicated support for both you and your guests, and you can take advantage of all the unique customisation features we offer.
The only difference is that our one-off fee is paid by your travel agent.  It's the best of both worlds!
We've recently added three more great companies to our partnership programme, and we'd like to introduce you to them.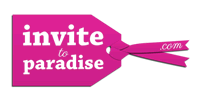 Invite to Paradise are specialists in honeymoons to Sri Lanka and the Maldives. The founders, Reece and Claire, lived in Sri Lanka for several years and return there often — so they know the best places to stay and the most unique experiences to unlock.
They'll arrange everything as a bespoke package for you, with a personal chauffeur guide and a hand-picked itinerary. Like us, Invite to Paradise is an independent family business, who'll help and support you from beginning to end.

Ethos Travel are experts in holidays and honeymoons to South East Asia, including Thailand, Malaysia, Indonesia and Singapore. They're an ethically-minded tour operator with an emphasis on small, locally owned resorts with indelibly high standards and a commitment to supporting their local communities.
All honeymoons are tailor-made to your specifications, and Ethos Travel take pride in their ability to match the right destination to the right couple — from two weeks of absolute indulgence on a palm fringed beach in Koh Samui, to an adventure climbing a volcano in Bali.

Savile Row Travel have over 30 years experience in creating bespoke, luxury travel itineraries. From arranging helicopter transfers at your destination, to organising upgraded rooms and villas, their motto is "anything is possible".
With a portfolio of hand-picked resorts all over the globe, and specialising in individual 5-star properties, private tours, and unique travel experiences, Savile Row Travel believe in going the extra mile for their clients.

If you're looking for a company who'll help you make informed, economical and flexible decisions about your flights, accommodation and honeymoon itinerary, the companies in our partnership programme are all fantastic choices. Don't forget to ask about getting your special code to set up your buy-our-honeymoon.com registry!
And if you're an independent travel specialist who'd like to work with us to offer our branded, flexible honeymoon gift list service to your own customers, we'd love to talk to you — just get in touch!