Real Life Honeymoons: Sri Lanka and the Maldives
Our next real-life couple used our honeymoon gift list service to help fund their glorious adventure to Sri Lanka and the Maldives.
Khadeesha and Dominic were married in October 2018 and used our service through one of our travel agent partners, Invite to Paradise…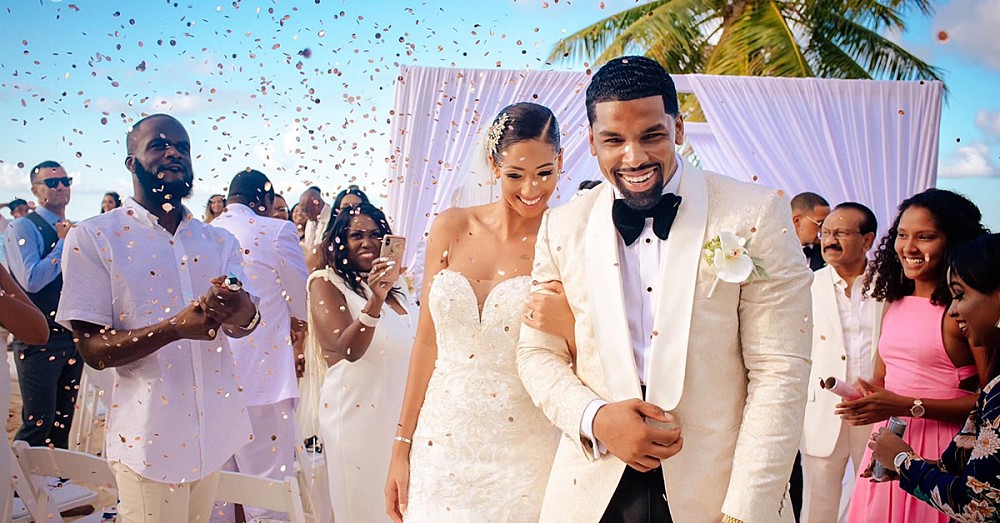 We got married in my home country of Trinidad and Tobago, and left for our honeymoon to Sri Lanka and the Maldives three days later.
We both felt we needed to escape to a part of the world that neither of us had been. We wanted the adventure as well as the time to relax in luxury.
We'd heard lots of great things about Sri Lanka and, well, we've all seen the pictures of the Maldives, so when I came across the travel company Invite to Paradise, we were immediately sold.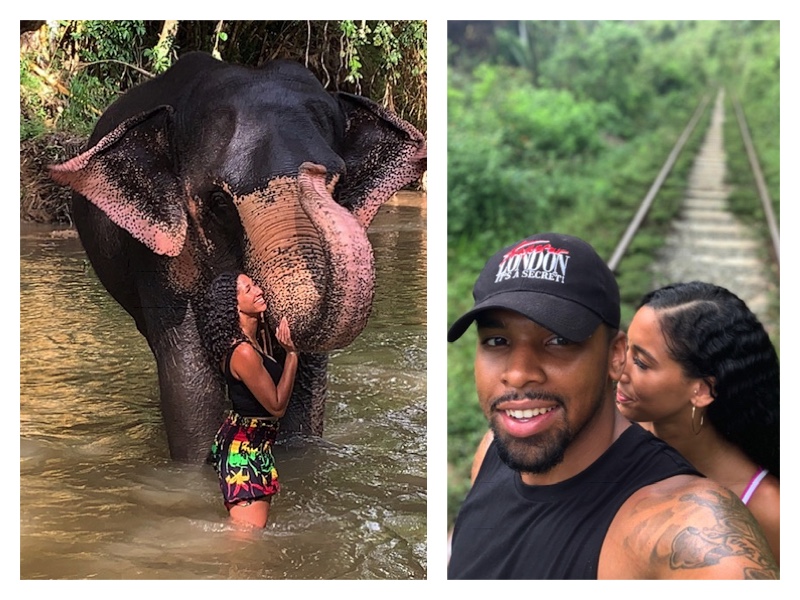 What did you do and see while you were there?
We stayed in so many different luxury parts of Sri Lanka and we moved around so that we could see most of the country.
We started on the west coast for two nights of relaxing in the capital Colombo overlooking the beach. This was followed by three nights in Sri Lanka's Cultural Triangle, submerged in wildlife and culture.
We then moved on to the former royal kingdom of Kandy, a beautiful city surrounded by mountains, and stayed in a boutique hotel perched high up on the top of a 100 acre tea plantation.
From there, we travelled back to the west coast for a night before taking a short flight to the islands of the Maldives and our villa over the water.
We did countless things such as hiking, safari, cycling, several spa days and swimming of course.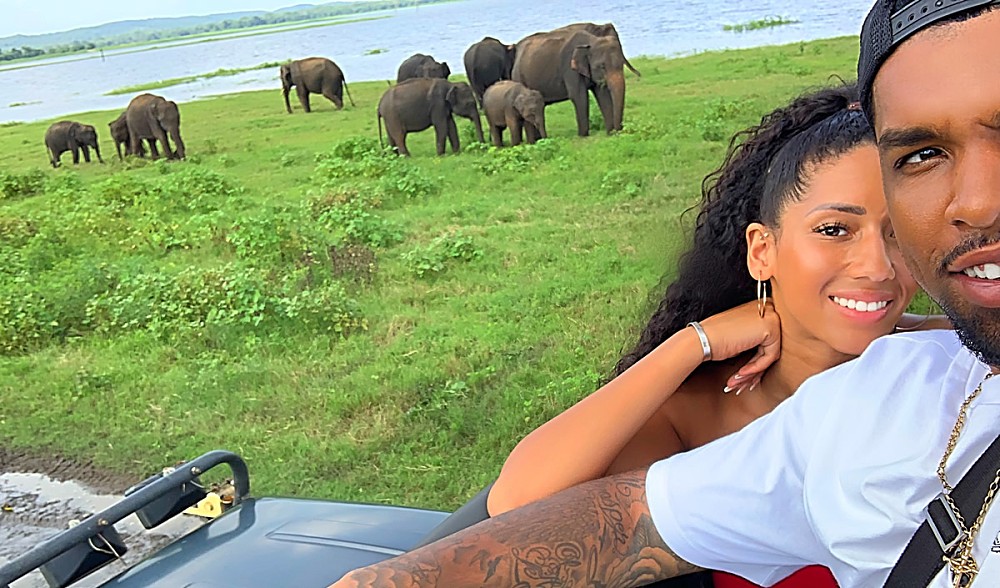 What was your honeymoon highlight?
Our highlight in Sri Lanka was bathing an elephant and for the Maldives it was the all inclusive sushi restaurant — and being able to swim to our room with nurse sharks and sting rays around!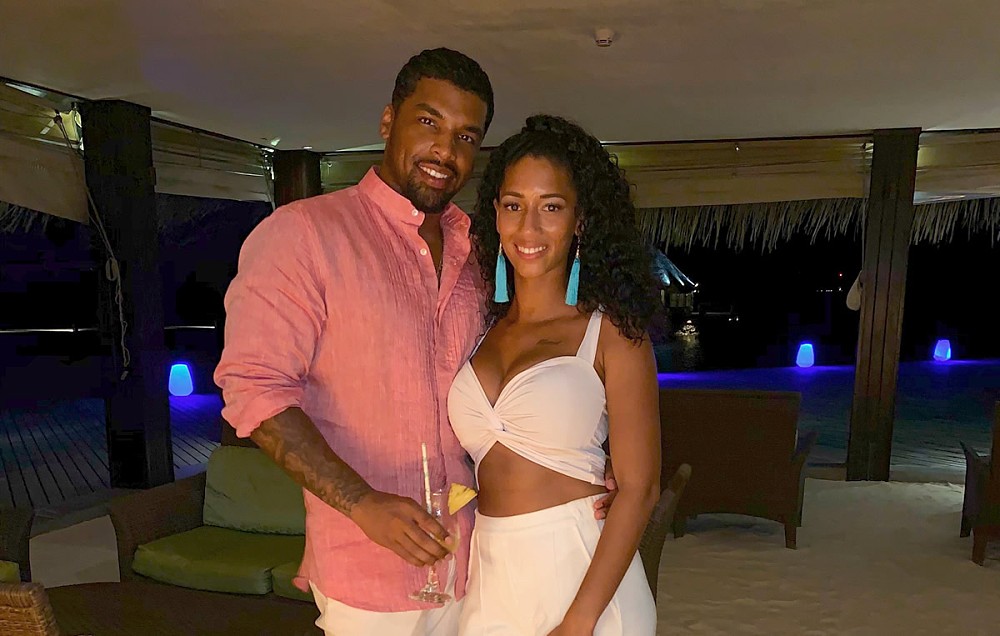 Why did you use Buy Our Honeymoon?
Reece (the director of Invite to Paradise) told us about it. We saw the example on his website and we had never come across anything like this before.
Because we were having a destination wedding, we only wanted monetary gifts and so a honeymoon fund was a perfect idea. We were able to share pictures of most of our gifts with our guests.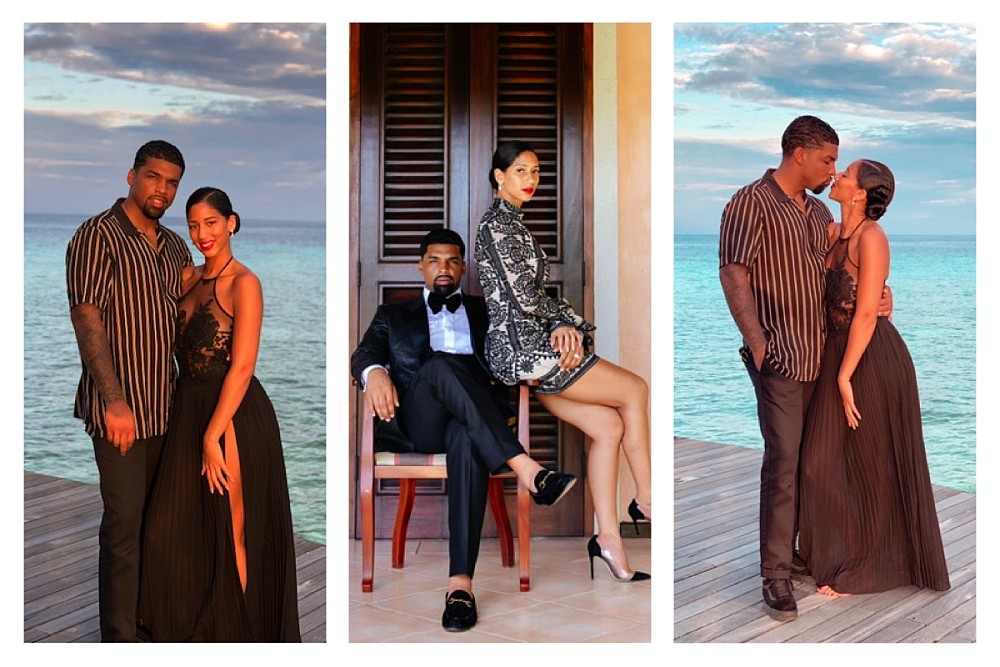 We'd very much like to thank Khadeesha and Dominic for sending us all the details of their wonderful honeymoon for this post!
If you've used our service to help fund your honeymoon and would like to feature your honeymoon here on our blog, we'd love to hear from you.