The Perfect Wedding Awards 2014
We were completely thrilled to have been shortlisted in the Best Wedding Giftlist category in this year's Perfect Wedding Awards.
We've had a long and glorious relationship with Perfect Wedding. Our very first print ad was in one of their first issues, way back in 2007, and we were also nominated in their 2010 awards.
So although we weren't able to attend the awards ceremony this year, we were eagerly following the proceedings on Twitter!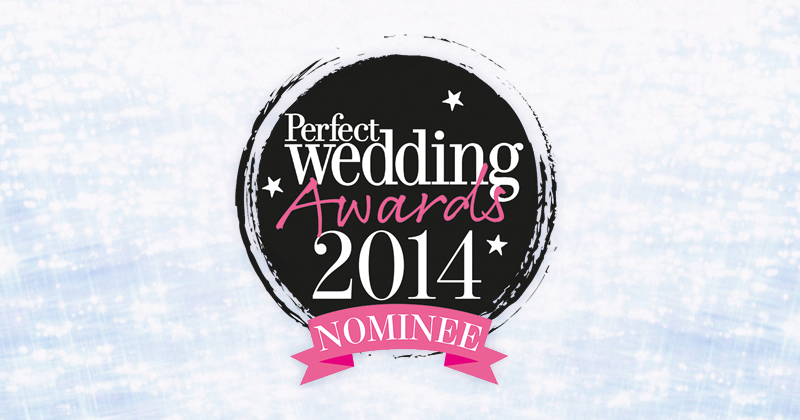 We'd like to sincerely congratulate Cancer Research, the winners in the gift list category this year.
To be honest, it was high time Cancer Research took the prize! Theirs is by far the biggest and most enduring of the many charity gift list options available, where couples can set up a webpage to collect messages and donations to the charity in lieu of traditional or alternative gifts.
What's more, alongside their gift list service, Cancer Research also have a range of wedding favours for couples who'd like to support the charity's important work through their wedding, but in a different way.
We've said it before and we'll no doubt say it again, but as a niche supplier with a very specific market to whom we're utterly dedicated, it's genuinely phenomenal to be nominated alongside household names like this.
Massive thanks to all our couples from the past year for their votes, support and feedback. It's always such a thrill to get the lovely messages of encouragement people take the time to send, and we really couldn't be more grateful.
Big congrats also to all the other winners and nominees in this year's Perfect Wedding awards!  We hope to see you next year!
(And, in the meantime, don't forget: voting's still open in the British Wedding Awards. Not that we're hinting, or anything…)