The British Wedding Awards 2017
We're very proud to be Finalists for Best Wedding Gift List for an amazing eighth consecutive year! Thank you so much to everyone who voted for us — your support means the world.
The British Wedding Awards are by now a staple of the UK wedding industry calendar. Held in association with Wedding Ideas Magazine, the awards are a celebration of everything that's great about planning a wedding in the UK.
We've been finalists for Best Wedding Gift List every year since the Wedding Ideas Awards 2010, and although we're very much looking forward to one day scooping the prize, we really do consider it an achievement to have been finalists for eight years running!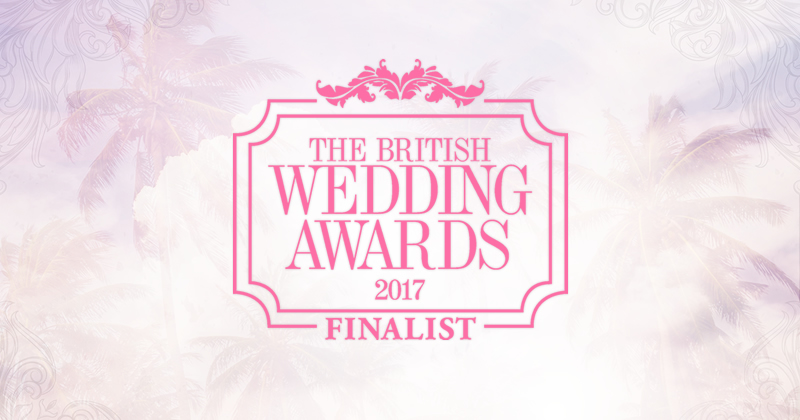 We've always been dedicated to providing the very best honeymoon fund service possible, a focus which means we're not really competing with High Street stores or online catalogues of branded products. So particularly since the winners are chosen exclusively from a public vote, it's always a thrill to be running alongside much larger companies in these awards.
The winners in our category this year were The Wedding Shop, who have combined a large inventory on their website with several retail locations across the UK. We'd like to offer them our sincere congratulations.
Over the past eight years, the landscape has changed noticeably from being dominated by department store giants to being divided among a number of credible independent services. We're proud to have been part of this movement, and to continue to provide specialist expertise within it, for couples looking for an alternative to gifts of things for their home.
So we'd like to thank all the wonderful couples who voted for us in this year's awards, and who have used our service since it began very nearly 10 years ago.
We couldn't be more grateful for your trust, your feedback, and your kind comments — and of course we massively appreciate every single vote that was cast! Cheers, everyone, and here's to 2018!