The Wedding Ideas Awards 2013
We're completely thrilled to announce that, for the fourth year in a row, Buy Our Honeymoon were finalists for Best Wedding Gift List in the annual Wedding Ideas Awards.
These are the most prestigious awards in the wedding calendar, and each year seem to get bigger and better! Last Friday, more than 350 of the UK's top wedding suppliers gathered at The Tower Hotel in the heart of London to applaud the winners in 15 different categories.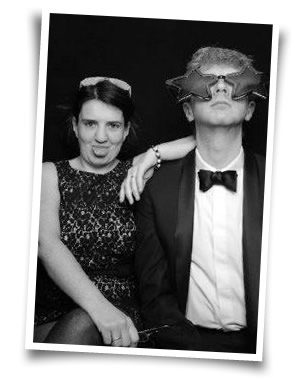 Here was the shortlist this year for Best Wedding Gift List:
John Lewis
Debenhams
Cancer Research
Not On The High Street
Buy Our Honeymoon (that's us!)
As in 2012, the shortlist was compiled from a public vote, with the winners selected by a team of wedding industry professionals.
The winners in our category this year were once again John Lewis — one of the very biggest names in UK retail, whose wedding gift list service is used by thousands and thousands of couples every year.
It's fantastic to see the diversity in the shortlist, and we're immensely proud of our role in it.
There's the 800lb gorillas of the High Street, the most popular gift list for charitable donations, a massively-popular website offering unusual products from a huge network of small, independent suppliers, and (we like to think), the UK's top wedding gift list service for your dream honeymoon. In comparison to the other finalists, we're minnows. For an alternative, indie company such as us to be recognised amongst such significant brands is genuinely a colossal honour.
We really want to thank all our couples from 2012 for putting us there. Hundreds of you took the time to vote for us, and we can't express how much we appreciate it. Some of you even emailed us to wish us luck or to pass on some supportive comments from your guests — thank-you all so much!
It's always fabulous to be able to spend some time with colleagues from the wedding world, and this year's ceremony didn't disappoint. It was great to be seated with the enormously talented Zoë Rusga from Bunny Delicious — whose love of fonts might exceed even my own — and the awesome Joanna Miller, whose Bespoke Verse offers custom-written, unique poetry that's even been featured in Vogue! And, since we didn't win, we can give nods to our friends Adam Leyton (whose Top Table Planner site is a godsend to couples struggling to construct their seating plan) and Alison Tinlin (Scotland's very best wedding planner) — without danger of being accused of buttering-up the judges.
Thank-you to the team at Wedding Ideas — especially Rachel Southwood, Rachel Morgan and Martha Cooke — for the event, for their support, and for their ongoing dedication to providing an independent and individual voice on the newsstands. We have our eyes on the prize for 2014.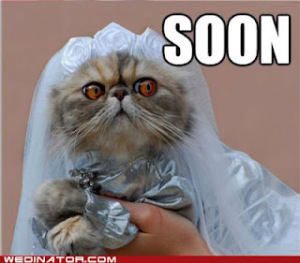 And thanks again to all our amazing couples. We promise again to do everything we can to deserve your support for next year!