New travel partnerships
23 June 2015
Our simple partnership programme lets independent travel specialists offer our complete honeymoon gift list service to their customers.
It means travel companies who provide specialist expertise can provide a first-class honeymoon gift registry without making any up-front investment or needing any new technical infrastructure. We remain completely independent, and you get to enjoy exactly the same great service from us that we provide to all our couples, including full email and phone support for both you and your guests.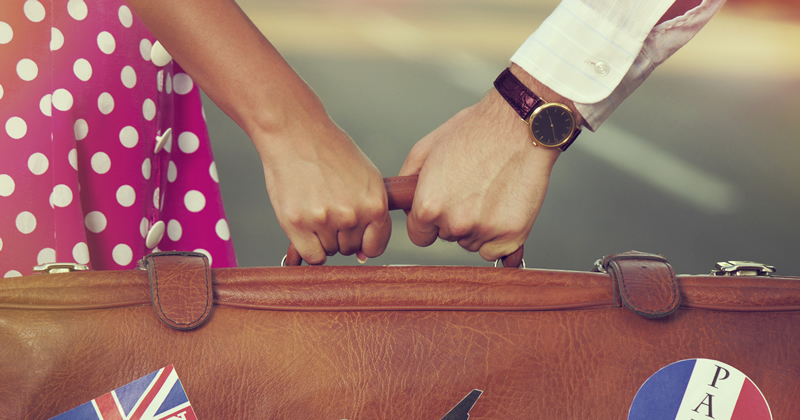 We've recently added a couple of brilliant new partners to this, and we'd love to introduce them to you.

Mahlatini bring years of experience to honeymoons in Africa and the Indian Ocean — whether it's a unique honeymoon safari in Tanzania to reconnect with nature, a luxury over-water villa in the Maldives, or the unspoilt barefoot adventure of Mozambique.
Taking a personal and friendly approach to creating unforgettable travel experiences, Mahlatini ensure that every aspect of your honeymoon meets your individual requirements. They particularly specialise in "twin-centre" honeymoons, combining safari and beach, and expertly managing the complicated logistics of both.
What's more, they take the protection of Africa's ecology and cultural heritage very seriously and partner only with suppliers and charities that share their vision of a sustainable future.
If you book your honeymoon with Mahlatini, be sure to ask them for your special code to use on our site — you'll get our full honeymoon gift list service, but Mahlatini will pay our one-off fee on your behalf!

Exceptional Travel offer the very best in bespoke luxury safaris and holidays to Africa, Asia, Australasia, Arabia, Latin America and the Indian Ocean Islands.
Priding themselves on personal, first hand knowledge of the countries in which they operate, Exceptional Travel provide a single point of contact for a vareity of destinations and experiences that are "off the beaten track" and difficult logistically to get to without the aid of their trusted ground handlers who'll ensure you will reach your destination no matter how remote.
From blissful hideaways to adventurous escapes — and everything in between, Exceptional Travel can tailor-make your perfect honeymoon. Their personal service is available at times to suit you, not just standard office hours. You can even Skype them on a Sunday morning if you require!
If you book your honeymoon through Exceptional Travel, don't forget to ask for your special code to use on our site. You'll have access to our complete service, but without our normal set-up fee!

If you're an independent travel or wedding specialist who'd like to work with us to offer your customers a first-class honeymoon registry service, we'd love to talk to you — just get in touch!