Geo-target your gift payment options
Most of our couples in the UK set up their wedding list to use gift payments by Direct Debit. It's a brilliant and affordable way to securely receive the value of your gifts into your bank account, while giving guests the opportunity to complete the transaction quickly and simply online.
However, our Direct Debit system through GoCardless only works with bank accounts in the UK. If you have guests overseas, they'll need to use a different option to pay.
For this reason, you can set up Direct Debit payments through GoCardless alongside card payments through Stripe, so your guests have a choice on how to pay.
But what if you'd prefer to steer your UK-based guests to the Direct Debit option, and steer your international guests towards card payments instead?
We've now added a new, free Extra Service to buy-our-honeymoon.com so that you can.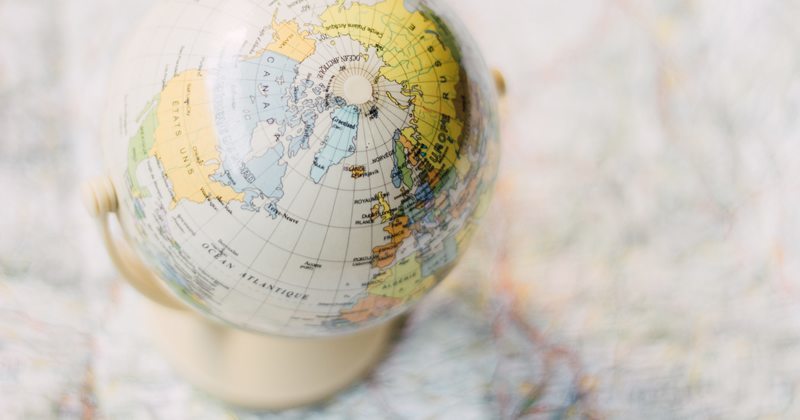 Like all the best ideas, the way it works is actually really simple. If you choose to enable this on your list, we'll show guests the most appropriate online payment method first, with the others revealed by clicking a link to show them.
Guests visiting your site from a computer or smartphone in the UK will see the Direct Debit option as the main choice, with card and cash payments nonetheless still available if needed.
On the other hand, any guests viewing your list from outside the UK would see card payments initially, and can click to choose GoCardless payments or cash instead.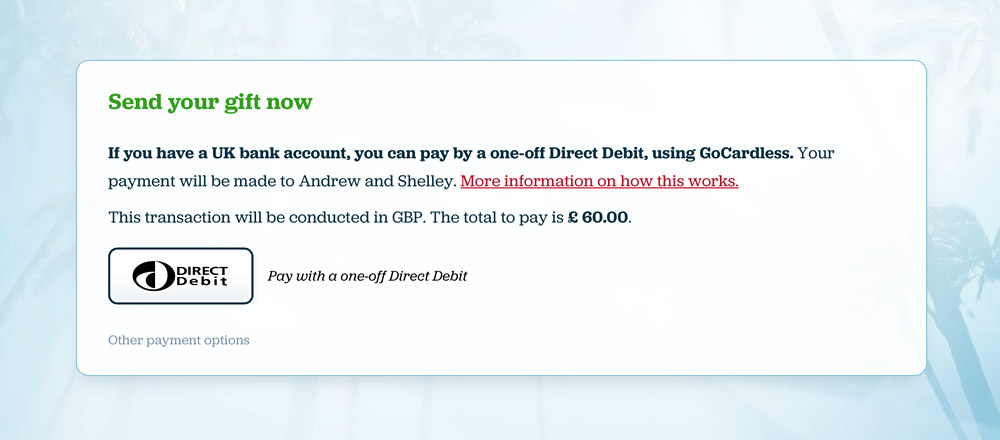 We think this brings you the best of both worlds — the phenonemally low transaction fees of Direct Debit payments for guests that can use them, with the global reach of card payments for everyone else.
As with all our free extra services, just let us know if you'd like us to enable this on your list. And if you have any queries, please don't hesitate to get in touch!