Please vote for Buy Our Honeymoon in the Wedding Ideas Awards 2012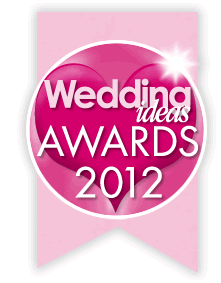 The annual Wedding Ideas Awards are your chance to help celebrate everything that's fabulous in the UK wedding industry. Voting is now open!
For the past two years, we've been super-honoured to have been finalists in the Best Wedding Gift List category, losing out both times to the mighty John Lewis.
This year as before, the finalists are determined solely from your votes — but now there's a panel of judges to pick the actual winners from that shortlist. For the first time, small independent services such as ours have an equal chance against giant brands. It's incredibly exciting!
Another welcome change is that there's now a "no answer" option in each category, so you don't have to vote where you don't have an opinion.
Voting takes only a couple of minutes. You can find out more, and cast your votes at:
Voting closes on 30 November. We'd be very, very grateful for your support!