The Wedding Ideas Awards 2011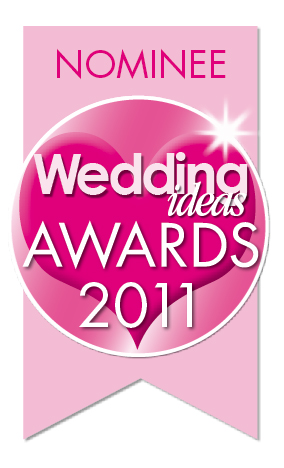 We're completely thrilled to announce that Buy Our Honeymoon was one of only five nominees for Best Wedding Gift List in the Wedding Ideas Awards 2011!
This is the second year running that we've been shortlisted, and we're enormously grateful to all our customers from 2010 who were kind enough to support us with their votes.
The award ceremony was on Friday, though regrettably this year we weren't able to attend — but we nonetheless followed the live reports from our industry colleagues on Twitter to discover the winners as they were announced! This year, the finalists in our category were as follows:
Buy Our Honeymoon
John Lewis
Debehnams
House of Fraser
Cancer Research
The nominations and winners are taken solely from the thousands of votes cast through the Wedding Ideas Magazine website throughout November — so for us, a small, independent service, to have been ranked alongside the very biggest names in UK retail, is completely incredible.  We're massively honoured, and very, very grateful.
The award winners were John Lewis — quite rightly! They run the biggest and most popular traditional wedding list service in the UK, and naturally, the vote reflected that. A flurry of debate broke out on Twitter regarding the merits of such well-known brands winning their respective categories, but this only really speaks to the importance of the awards themselves: they're official! That an alternative service like ours can be nominated at all is just phenomenal, and highlights the diversity and health of the market here in the UK.
We had an awesome 2010, and we're so grateful to our customers this year for their generous support and encouragement. We very much appreciate your votes and your feedback — and we'll continue to do our very best in 2011 to further develop and improve our service, and to provide the most romantic wedding gift list ever!