Use Dutch on your multilingual wedding list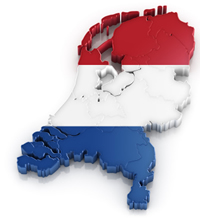 With Buy Our Honeymoon, you can display your honeymoon gift list in more than one language. This is really useful for couples with international family and friends: your wedding guests can view, reserve and pay for items on your registry wherever they live, and our service supports multiple currencies and offers automatic currency conversion.
We're delighted to announce that we've now added Dutch to the range of languages available for you to use on your site.  This brings the number of translations we offer to seven:
French
Spanish
Portuguese
Italian
German
Swedish
Dutch
To use our multilingual wedding list service on your registry pages, just let us know which languages you'd like to use, and we'll be happy to set it up for you. If you're using PayPal to collect the value of your gifts, we'll also make sure your guests have the same language options for their credit card transactions, where those options are available.
This service is completely free, and if you feel your guests would benefit from another language apart from the ones listed above, do please let us know.