Even more customisation options
21 June 2012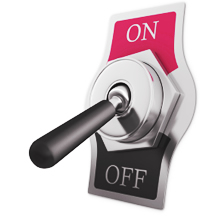 We're very much aware that not all of our customers are the same, and we pride ourselves on making our wedding gift list service as flexible and personal as we possibly can.  We've listed some of our free customisation options on our Extra Services page, but there are a few other switches we can switch and settings we can twiddle for you if you need us to.  Here's a run-down of some of these…
Remove from Google
Many wedding guests expect to be able to get to a couple's wedding list by entering its web address into their favourite search engine, but what if you want to keep your registry completely private?  We can set up your registry so that visitors can't view later pages, including your payment instructions, without entering a guest password — but you may prefer that your introductory page is also kept secret.
If that's something you'd like, just let us know, and we'll block Google and other search engines from including your registry in their search results.
Turning off gift certificates
As well as notifying you by email of any gifts that are made through your registry, we also provide guests with a Gift Certificate they can print out and slip into a card to give you on the day of your wedding.  This can help reassure guests that you're aware of what they've reserved for you — but what if you'd prefer not to receive these?  No problem: just get in touch and we can switch this feature off for your list.
Requiring a PayPal account
Our Guide to Setting Up Your PayPal Account takes you through the steps to make sure your guests can use a credit or debit card to send you the value of their gifts.  If you've added the PayPal option to your registry, we'll make it clear to guests that they won't need to set up a PayPal account of their own.
Very occasionally, though, couples want to offer PayPal payments into a "personal" rather than "premier" account, and therefore can't accept credit or debit card payments.  You can still use PayPal with your list, but guests would have to use a PayPal account of their own, or create one during the payment process. If this applies to you, please email us, and we can tailor the information we show to your guests.
Online-only payments
If you've added PayPal payments to your registry, we nonetheless provide guests with an option to make alternative arrangements to pay for their gifts.  This is useful if a guest without access to the Internet calls us to make a reservation from your list on their behalf, or if they'd prefer to send you a cheque instead of using their credit or debit card on PayPal.
However, sometimes couples want to be certain that all payments through their list are made online. If you'd like us to remove the option for guests to make alternative payment arrangements, please let us know.
"Continue shopping"
Many guests like to reserve more than one item from your registry, and so we provide a "continue shopping" link so they can easily and quickly return to your list after confirming a gift. But some couples prefer to limit their list to only one contribution-style item, which would make this link confusing. If you'd like us to remove it from your list, we'll be happy to do so.
Allowing repeated gifts
On Buy Our Honeymoon, you can allow any of the gifts on your registry to be reserved an unlimited number of times, perhaps to receive contributions towards the cost of your flights or accommodation.
Normally, though, when a person reserves an item like this, we nonetheless fade out that item for them, so it's clear they've already reserved it, and so that they don't accidentally reserve the item a second time.  Other guests still see the gift as available.
But what if you want the same person to be able to reserve the same gift more than once?  We recently spoke to a couple who were in that situation: one of their guests wanted to be able to make a series of weekly donations towards an item on their list. So we implemented a switch to allow this.  Contact us if you think this would be useful for your guests, too.

We're always very open to suggestions! If you have a special requirement for your registry, please get in touch to discuss what you need. We can't promise we'll be able to do everything, but we do promise to try our best to help.