Come see us at Bluewater!
1 February 2013
It's the Wedding Fair at Bluewater next weekend — and we'll be exhibiting! Come and find us on stand U4 to find out more about the UK's top wedding gift list for your dream honeymoon.
This is the third time the wedding fair has run at Glow, Bluewater's new purpose-built exhibition venue, and there'll be more than 150 quality wedding suppliers and experts to help you find inspiration and ideas for your big day. Although Bluewater's just down the road from us here in Kent, this is the first time we'll have exhibited there, and we're really excited to be part of this event.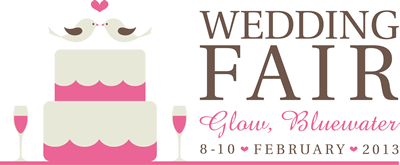 The fair opens on Friday 8 February with a special VIP preview evening, and continues through the weekend.  You can book 2-for-1 tickets using code SW35 — that's two tickets to either the Saturday or Sunday for £12, or two tickets to the VIP preview evening for £20.
We don't often attend shows like this (our last was the National Wedding Show at Earls Court in 2011) — but we always really enjoy them. It's an amazing opportunity for us to talk to couples face-to-face, to demonstrate the features and flexibility of our honeymoon wedding list service, and to get ideas and feedback for further improvements we can make. We'll also be providing a special discount to couples who come and see us — so if you're thinking of attending, please do drop by stand U4 and say hello!

In other news, there's a show we'd love to have been able to attend, but we're delighted to be able to support (in a small way) in absentia.
The Fabulous Wedding Festival comes to Muddifords Court on Saturday 16 March, and promises to be quite unlike any other wedding show there's ever been. The exhibitors are all hand-picked for their creative, alternative and fun approach to weddings — and the event includes an art gallery for photographers, a Rocks & Frocks catwalk, a wedding banquet, DIY workshops and a Boys' Club for grooms, best men, and fathers of the bride.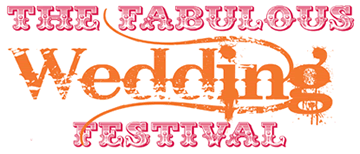 Sadly, we're not able to be there ourselves, but we're thrilled to have been invited, and we're very happy to be one of a select group of advertisers.  Tickets are £4 per person — and are on sale now!