Better results for your photos
6 May 2015
With Buy Our Honeymoon, you can choose from a range of gorgeous, mobile-ready designs, that you can customise with your own photos.
It's a brilliantly simple and easy process — just choose your theme, pick a photo on your computer, and click send.  Our site immediately takes care of sizing and cropping the image to fit your design, and blending it in with the rest of your chosen theme so that it looks fab.
Lots of couples use this to include a picture of themselves on their registry, and the results are often stunning.  But until now, there were some photos that presented a bit of a challenge …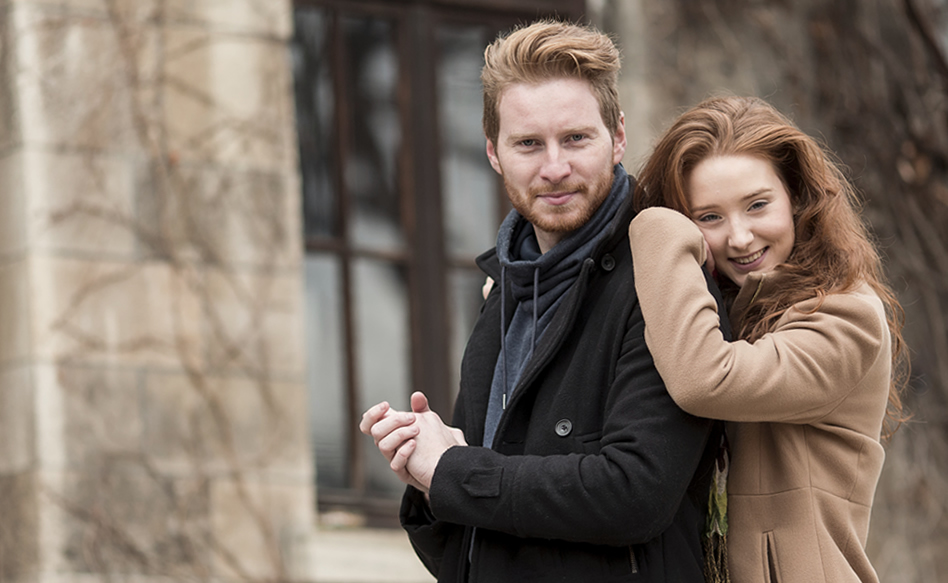 Until now, our system would always crop the image right in the middle, chopping off the edges — or, for tall photos, chopping off the top and bottom.
For most images, where the subject of the photo is pretty much in the centre, that's exactly what you want, but for a photo like this, it completely isn't.
Instead here, the composition puts the couple right over to one side, which means that the middle part of the photo doesn't entirely include the bride!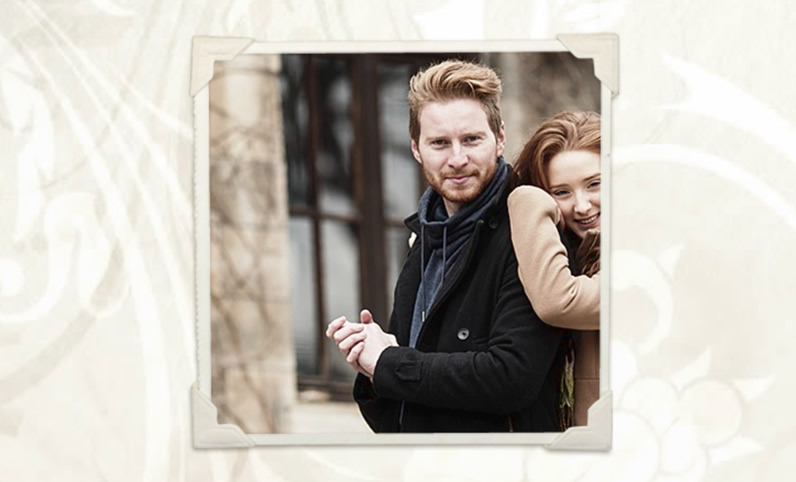 This chap has a nice coat, but it really shouldn't be the sole focus of that photo.
So we've now introduced a fantastic bit of face-detection magic to the site to help with this.
Now, when you upload a photo to customise your theme, the site will try to see if it includes people's faces — and if it finds any, it'll do its best to automatically adjust the crop position to keep them in the middle.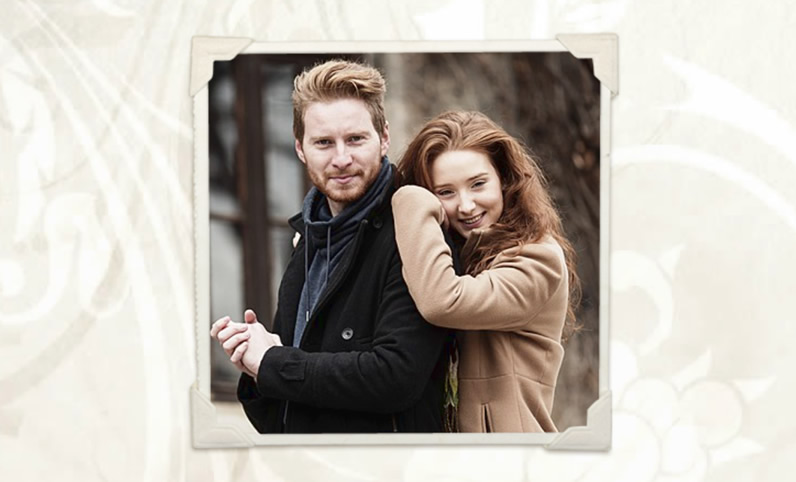 Much better!
As always, though, if you have a photo you'd like to use that isn't behaving, do please send it through to us and we'll be more than happy to fix it up by hand for you.