Nine years
4 April 2016
There was a moment, late in 2005, when we sat in a restaurant in Covent Garden to make a crucial decision. We'd made buy-our-honeymoon.com to use ourselves, but we couldn't help but wonder: would this work as a business?
We'd made the site to help fund our great Road Trip across Florida, Louisiana, Tennessee and Georgia. We weren't building a new home together as a couple, we didn't need new plates or spoons. Instead, turning our honeymoon into the trip of a lifetime felt like the best gift we could possibly have.
The idea was welcomed enthusiastically by our wedding guests, some of whom were kind enough to encourage us to open up the site for other couples to use. It was a thrilling prospect, but needed planning, consideration and commitment. We'd need to make time to build the site, to make it clear and easy to use. We'd need to address the tricky questions of the business model and marketing. We'd need to nurture the service and make sure all our couples were well looked-after.
By the time we ordered dessert, we'd decided to go for it. We've never looked back.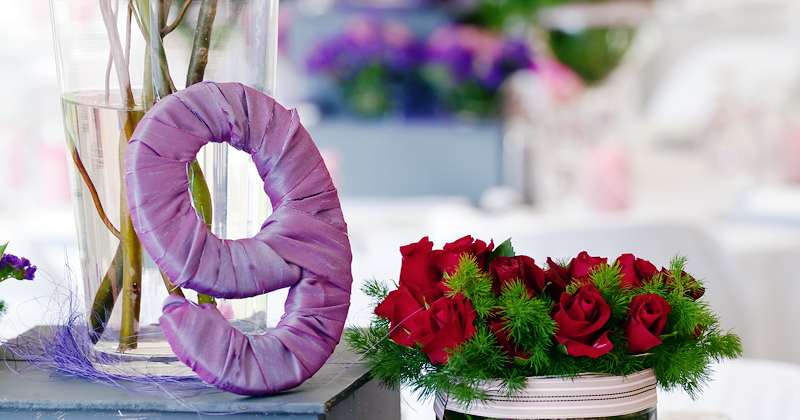 We're now entering our tenth year of business, following on from our busiest year since we launched. We're incredibly grateful to all the fab couples whose support and trust has brought us to this point.
In that nine years, the honeymoon gift list concept has become much less of an alternative, leftfield idea. Even traditional wedding registry services have started to dabble in letting you add simple honeymoon fund contributions to an inventory of glassware and linens.
Partly, this is because so many couples are in exactly the same position we were, back in 2005. It's also partly because there's a growing realisation that a honeymoon gift list represents so much more than just a bland request for cash.
We let our focus for the site be informed by experiences we'd had as wedding guests. Fresh out of university, without much disposable income, and invited to a wedding where the only affordable items on the registry were egg cups.
We wanted the honeymoon gift list to be as exciting and romantic for guests as it would be for couples. We felt that, done well, a gift made through our service could feel better than a gift of housewares. Even the tiniest gifts, popcorn for a cinema pit-stop, a sneaky beer from the hotel mini-bar, could be valued and meaningful — and fun to give.
We've always been focussed on building the most flexible service for couples, and the most engaging experience for your guests. Nine years on, we're still developing and growing our service, driven by that simple goal.
Happy birthday, buy-our-honeymoon.com!