4 recent small improvements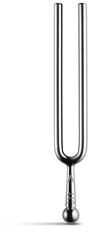 Here at Buy Our Honeymoon, we're constantly making small adjustments and improvements to our service, to try to provide the best wedding list service we possibly can. Some of these — such as our recent multilingual registry feature — deserve a full blog post all of their own. Others are smaller, incremental improvements and changes, such as the following four new features we've recently added:
Following customer requests, you can now use the Turkish Lira or the East Caribbean Dollar as a display currency on your honeymoon registry. This brings the total number of currencies available to 29, with 14 available to collect gifts in your PayPal account. Don't forget, with Buy Our Honeymoon, you can display up to three currencies at the same time on your registry pages, with our system handling currency conversions automatically.
We've made some improvements to the Frequently Asked Questions available to guests, in the light of recent changes to the design of payment pages on PayPal, and to try to help in the rare occasions when a guest encounters problems making a credit card payment into your PayPal account.
We've also set up a system to detect if payment of gifts into a couple's PayPal account is delayed because they haven't yet confirmed their email address with PayPal. We can then get in touch with you to help guide you through the process of confirming your email and releasing your funds into your account.
Finally, the photos you've uploaded to customise your theme and to illustrate the items on your registry are now stored on Amazon's S3 service, instead of on our own server. This means that your registry pages should load more quickly. For the technically-minded, we moved over 8.5GB of images!
Along with these small changes, there's one other thing that isn't changing: our price. In the UK, the VAT (sales tax) rate rises to 20% at the beginning of January — but we'll simply absorb this, keeping the simple, one-time payment for our service at only £55, inclusive of VAT. This means you can start your free trial in the New Year without worrying about having to beat the VAT rise.