Bigger item photos
We've now made the image for each gift on your honeymoon fund larger and more detailed. The new images look amazing and really help to bring your gift ideas to life.
With our service, you can shape and sequence your registry to tell the story of your honeymoon — from taking off to arriving back home.
You can divide your fund into categories and there's plenty of room to describe each item and what it means to you. It all helps your guests feel that their gifts are as real and meaningful as something physical.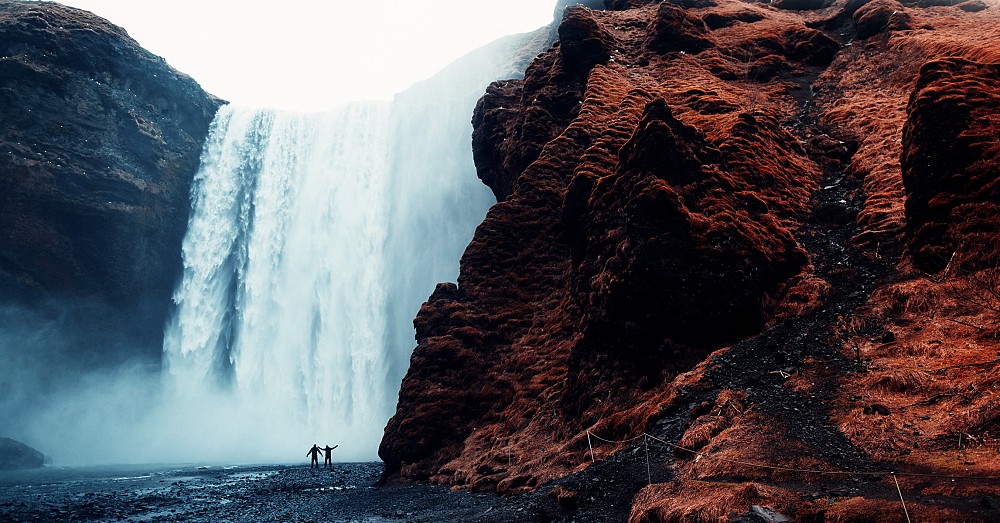 You can make your list as detailed or as simple as you wish, and for each item you include, you can upload your own photo or choose from the Unsplash library of more than a million images. It couldn't be easier.
And now those images are bigger and better!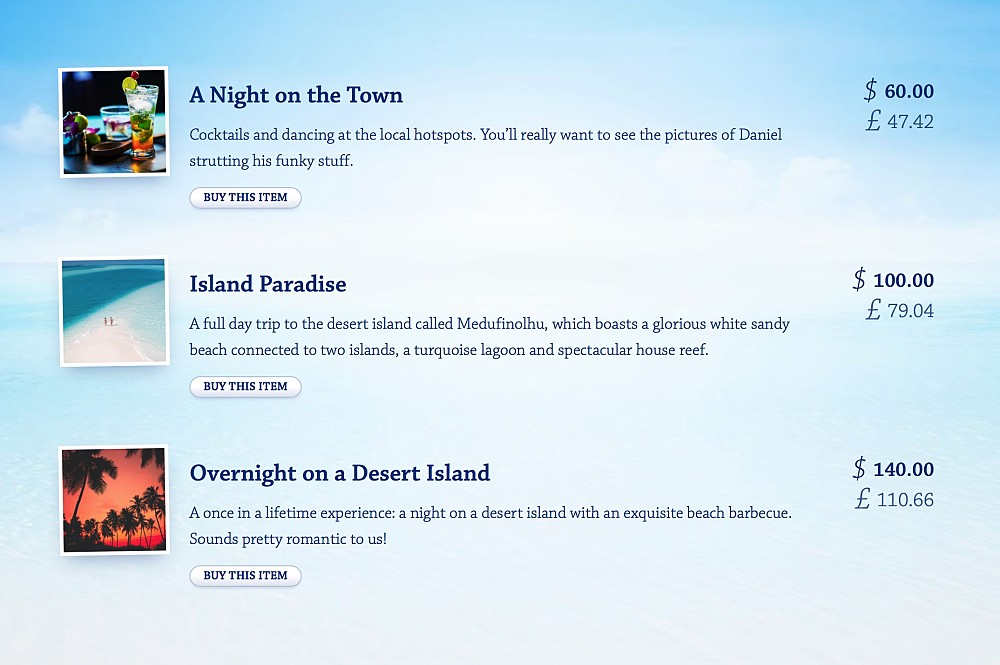 We've also taken the opportunity to freshen up the images we set for the template list we create for you when you first start your free trial, and we've updated all the photos on our sample honeymoon funds too.
To avoid any surprises, we haven't changed the format of your list if you're already using it — but if you'd like to switch over to the new bigger images, please don't hesitate to let us know, and we'll be delighted to fix that up for you.