A few more small improvements
We're constantly adding new features to our service, and polishing others — often in response to queries and requests from our fantastic couples.
Over the past couple of months, we've made a few small changes that we'd like to tell you about…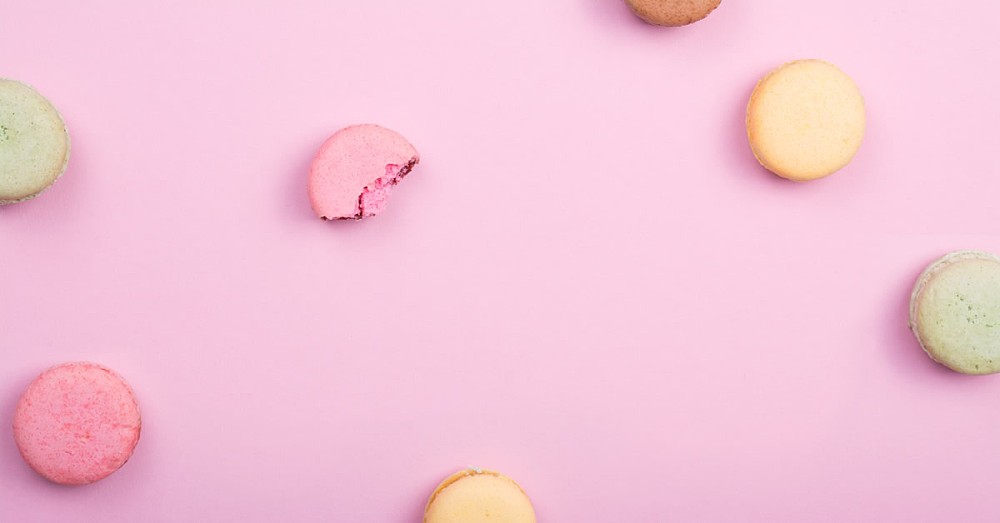 Skip intro
One of our unique features is that each registry has an intro page where you can set the scene and explain how your fund works, before introducing guests to your list.
But if you've decided to keep your list simple, or you'd simply prefer to have everything on one page, you might like guests to land directly on your main list page instead of the intro.
That's no problem now — just let us know, and we'll switch off your intro page for you completely.
Multi-currency paypal.me
Our service is unique in the way that you can set up a variety of different payment systems and experiences to match your particular needs.
For example, if you have family in different countries, we can help you set up payments by Stripe to automatically use the best currency for each transaction, based on where your guests are located.
And some couples like to combine payments through Stripe with payments through paypal.me, so any guests with their own PayPal account can use it to make a fee-free gift payment, while others can use their credit or debit card through Stripe.
We can now make these work together even better: if you've set up multiple currencies through Stripe, we can use the exact same settings for payments through paypal.me.  Simply get in touch with us to find out more!
Better backgrounds in Simplicity
Our Simplicity theme is a clean, modern design suitable for any destination, with a gorgeous, large inset photo. This space works best with images that are wider than they are tall — and as always, we'll automatically crop the image to best fit the space.
But what if you'd like to use a taller, portrait image? Simplicity used to show this with a dark, shaded panel in the background, but we've now improved that.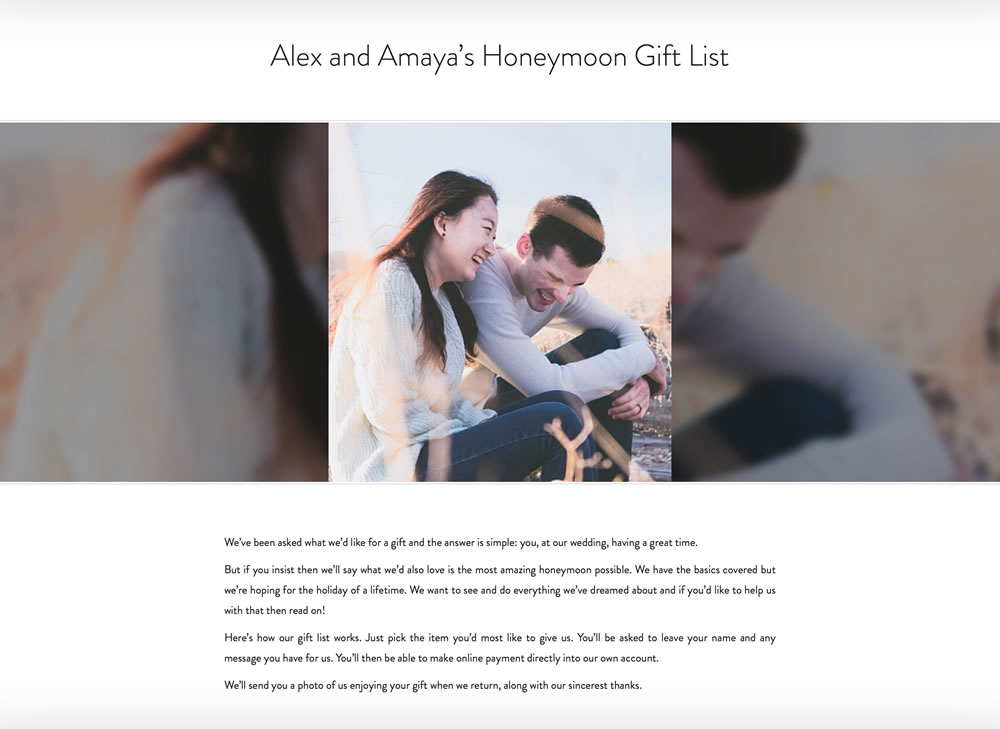 We'll now use a blurred and shaded copy of your image as a background, so the effect is more seamless and in keeping with the colours of your photo.
Faster transfers from Stripe
Stripe have now rolled out accelerated payment timings to many accounts.  Instead of waiting the full 7 days before your funds are transferred to your account, you may be able to switch to a faster schedule.
In the UK, that would mean you'd receive your fund just 3 business days after the initial payment.  Contact us if you'd like to find out more on how to check your eligibility for accelerated payouts and to switch on the new timing.