Real Life Honeymoons: Japan and Korea
Our next real-life honeymoon couple have only just returned from their journey through Japan and Korea.
Ben and Dom were married in June 2018 and used Buy Our Honeymoon to help fund their amazing tour of Tokyo, Osaka and Seoul…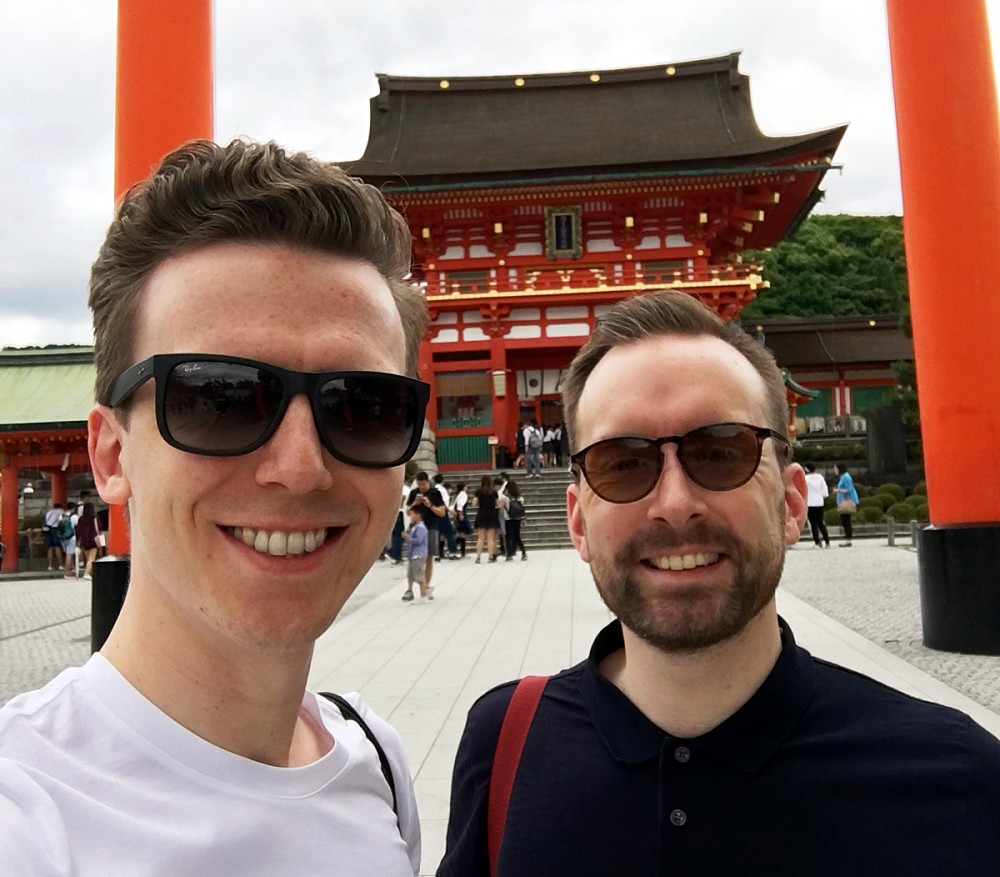 We have always wanted to do a big trip to Japan, and our honeymoon seemed the perfect excuse to do it. We aren't really people who like lying on a beach — we much prefer cities and exploring, so as the biggest city in the world, Tokyo was a great choice.
We also visited Kyoto for a much more traditional, laid back Japanese experience, and stopped off in Osaka — another major city, with its own hipster vibe. We have also developed a great interest in Korea, and after seeing that it is just a short flight from Japan, we we went to Seoul as well, which was fantastic.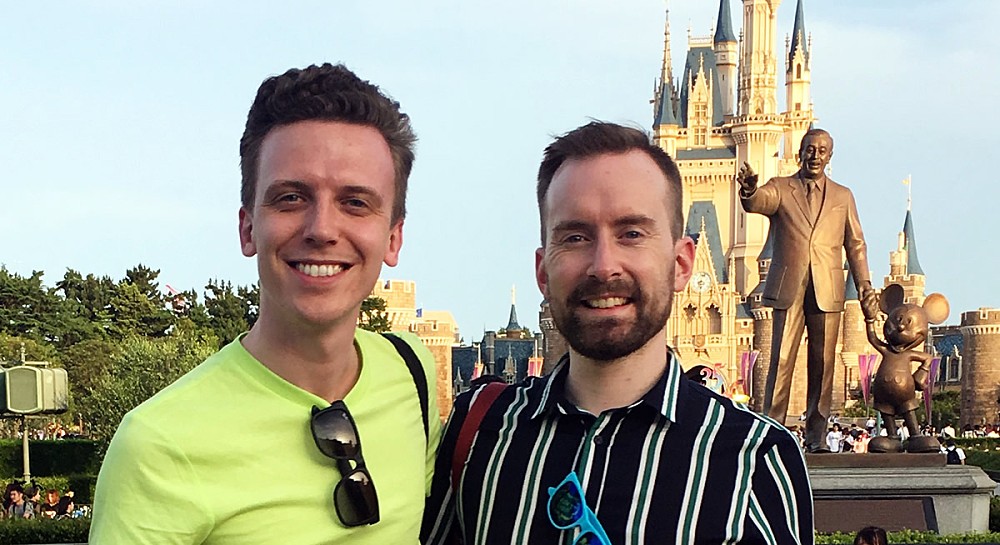 What did you do and see while you were there?
We enjoyed the VR Zone in Tokyo and spent a day in Disneyland. We took the famous bullet train which was a real bucket list item for us. In Kyoto, we enjoyed temples and shrines and a tea ceremony.
Seoul was a great cultural overload, and we went to visit the DMZ with North Korea which was a totally unique and unforgettable trip.
Overall, we experienced a lot of wonderful cuisine, and as food lovers that was one of the highlights for us.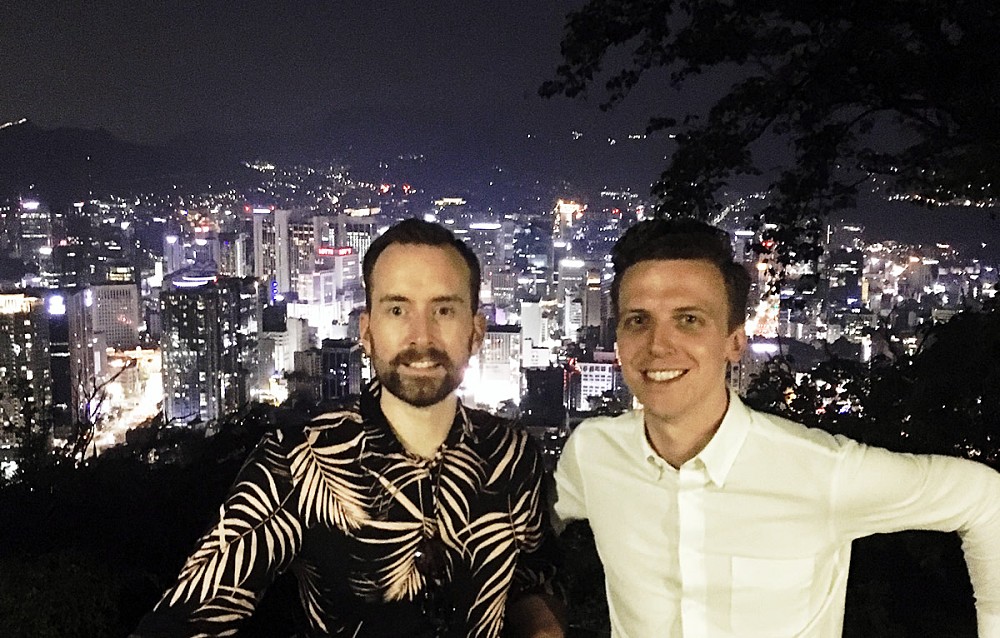 What was your honeymoon highlight?
Our highlight was definitely the night we spent at the Park Hyatt Hotel in Tokyo. It's a classy, high end experience, and was a perfect treat. Guests bought us combinations of things within the hotel like dinner, drinks and spa treatment. It was wonderful.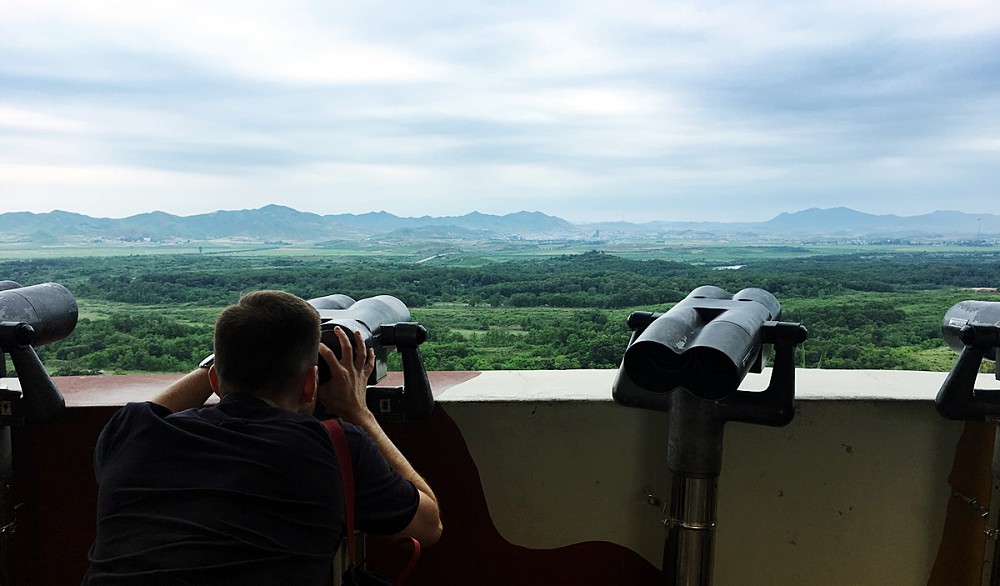 Why did you use Buy Our Honeymoon?
We knew people would want to buy us gifts for the wedding, so we liked the idea of Buy Our Honeymoon because we could guide people towards what we really wanted, which was honeymoon experiences. Since we were heading off the day after the wedding, the site was also great because it meant we had our gift money digitally, long before the wedding, so we could book and plan our trip in advance.
The site was really easy to use, you can cater it to whatever you want personally, and our guests also found it easy to use. In many cases they were thrilled to be able to buy us specific gifts, often relating to interests we share, like food or theatre.
Massive thanks to Ben and Dom for taking the time to send us all the details of their fantastic honeymoon for this post!
If you've used our service to help fund your honeymoon and would like to feature your honeymoon here on our blog, we'd love to hear from you.