Real Life Honeymoons: Bali
Our newest real-life honeymoon features the luxury and romance of Bali, with stopovers in Singapore and Dubai.
Scott and Justine are travel writers, who run the Wanderers of the World blog. They were married in August 2019 and chose our honeymoon gift list service to help fund their dream honeymoon…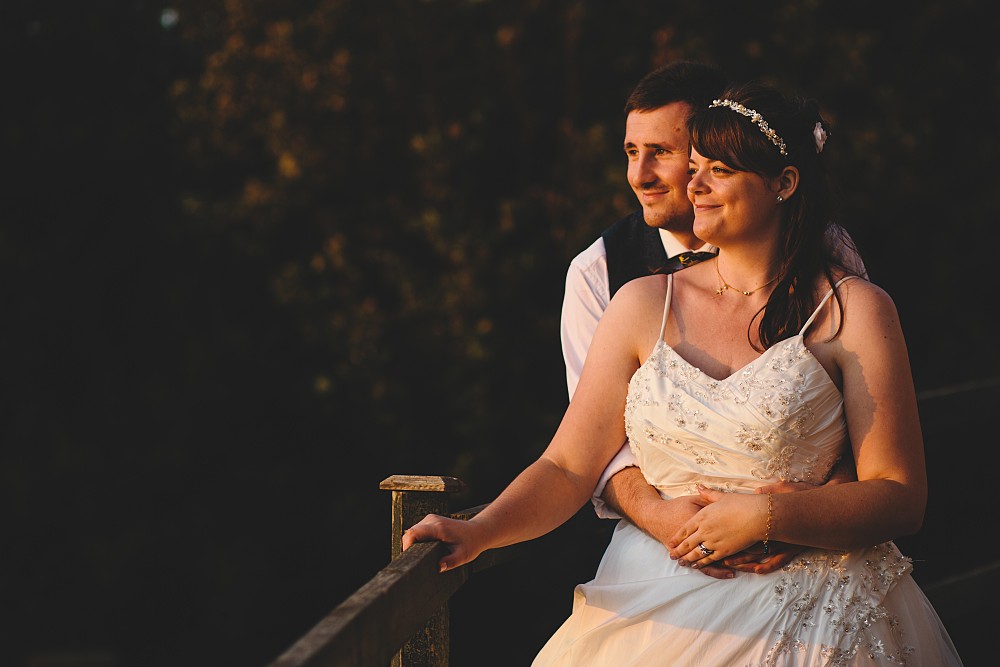 For our honeymoon, we were after a mix of relaxation and adventure. We also knew that this trip had to be more special than any other we'd taken, so we were also looking for somewhere far, far away from our home here in the UK.
We felt like Bali was the perfect fit.
From getting to grips with the local culture and visiting tranquil temples to snorkelling and scuba diving on the nearby island of Gili Meno, we're both very happy with our choice of honeymoon destination.
We even had long layovers in Singapore and Dubai to break up the travelling too, making this a very special honeymoon indeed.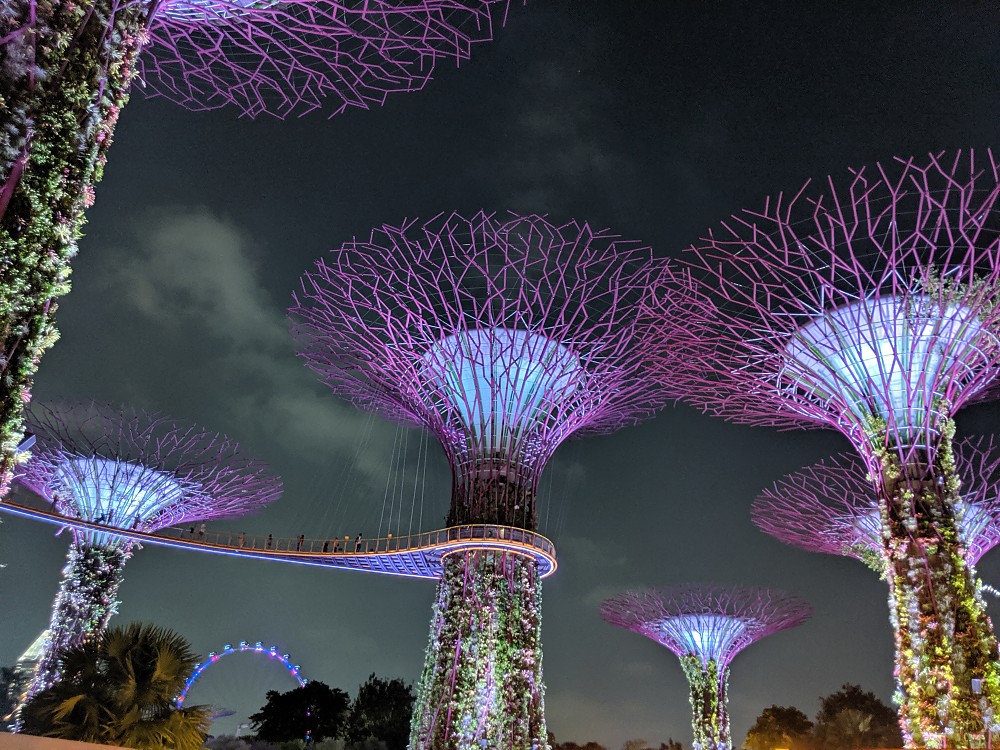 What did you do and see while you were there?
Upon arriving, we spent three nights in Jimbaran. Other than soaking up the sun on the beach or beside our hotel pool, we tried sea walking in Benoa Bay, visited the largest monumental structure in the world at GWK Cultural Park and watched an iconic Kecak Fire Dance at Uluwatu Temple on the coast.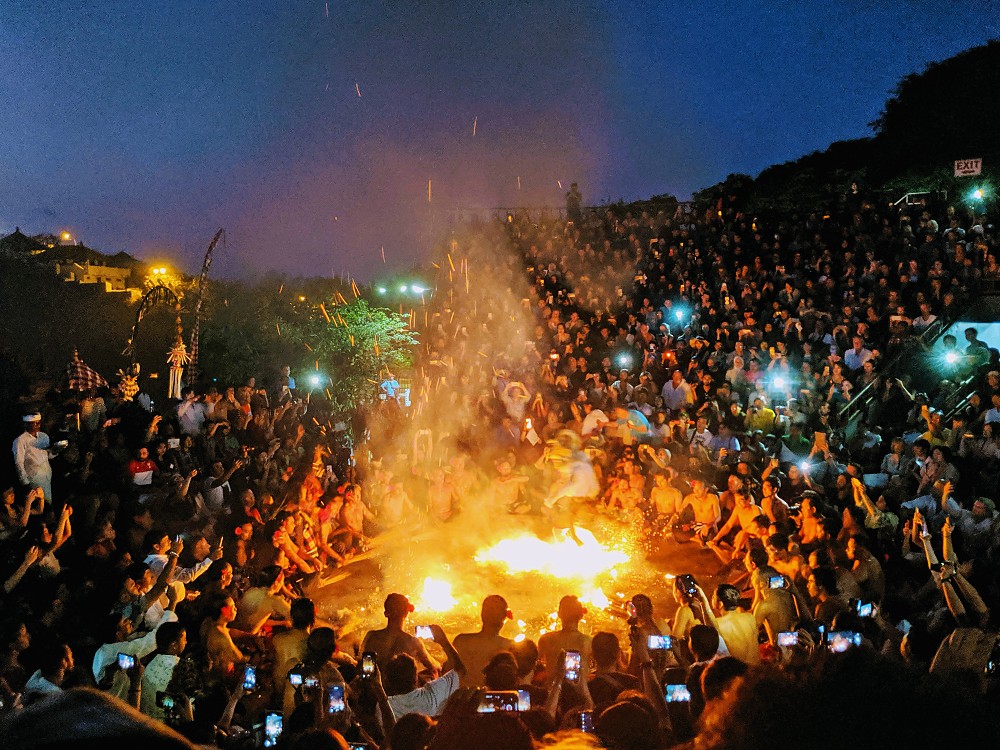 After that, we caught a fast boat to Gili Meno, nicknamed 'the honeymoon island', for four nights of truly escaping everyday life. We lazed on the beach, woke up to the sunrise almost every day in our beachside tent, snorkelled in the crystal clear sea and even tried scuba diving for the first time.
Gili Meno is famous for its Green Sea and Hawksbill turtle sightings and I'm pleased to say that we saw half a dozen of them, alongside thousands of fish and other marine life like red tooth triggerfish, striped remora, clown fish, mantis shrimp, giant pufferfish, lionfish, scorpion fish, sergeant major fish and (my personal favourite) neon damselfish.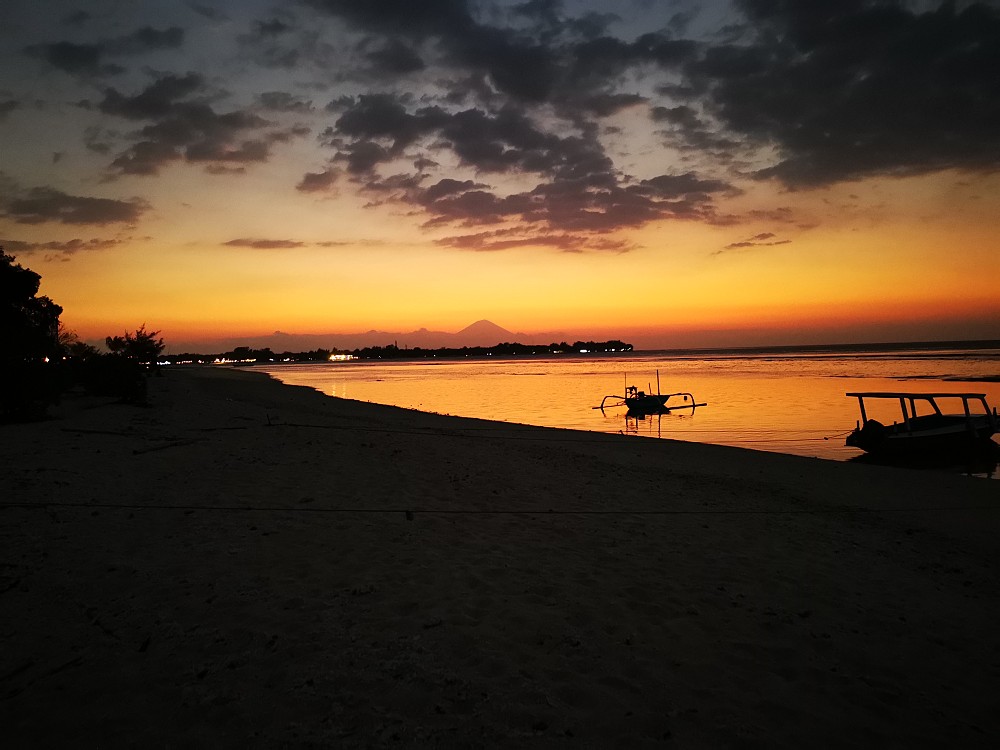 We then caught a fast boat back to the main island of Bali; this time for three nights soaking up the hustle, bustle and culture of Ubud. We took a day tour to see a number of UNESCO temples, wandered through the oldest and largest rice terrace at Jatiluwih, followed the monkeys through Ubud's Sacred Monkey Forest and treated ourselves to a traditional Balinese massage.
We also spent a three night layover in Singapore before heading to Bali and another two nights in Dubai before heading home again. Like I said, we knew this trip had to be the most special one, so we were certainly greedy with our choices!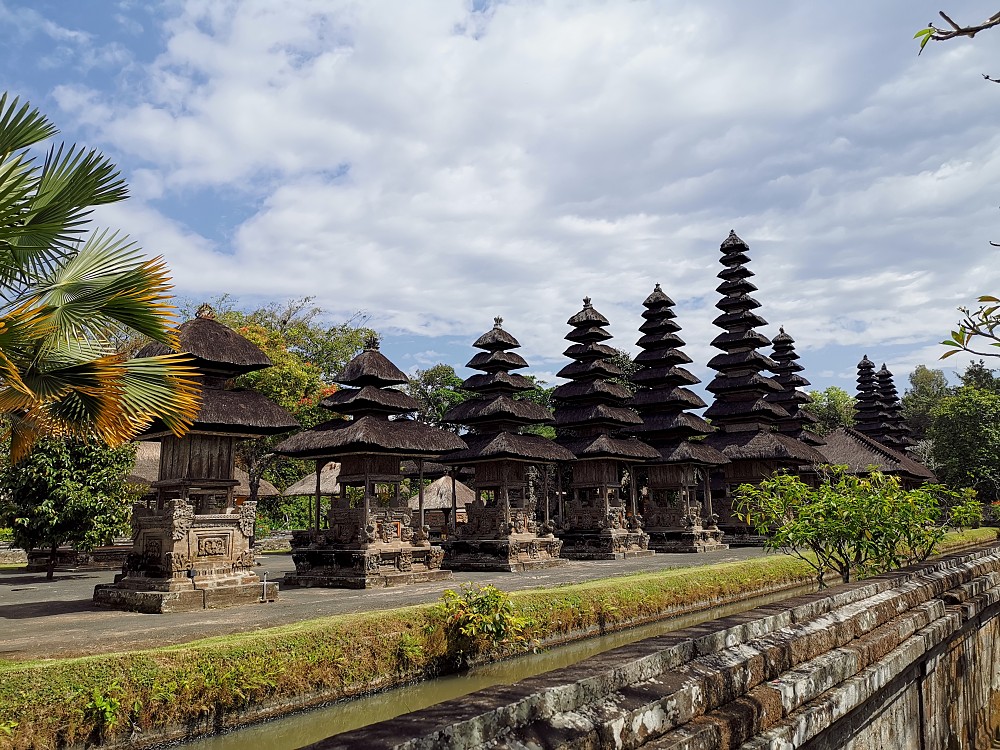 What was your honeymoon highlight?
Our honeymoon highlight would have to be a toss up between the sunrise we saw on Gili Meno; it really did look like a perfect postcard with the sun rising from behind the mountains of Lombok; and our snorkelling and scuba diving adventures there as well. Neither of us had ever seen that much marine life out in the wild before (especially turtles!), despite snorkelling in a number of destinations all over the world, so our experience was pretty special to us.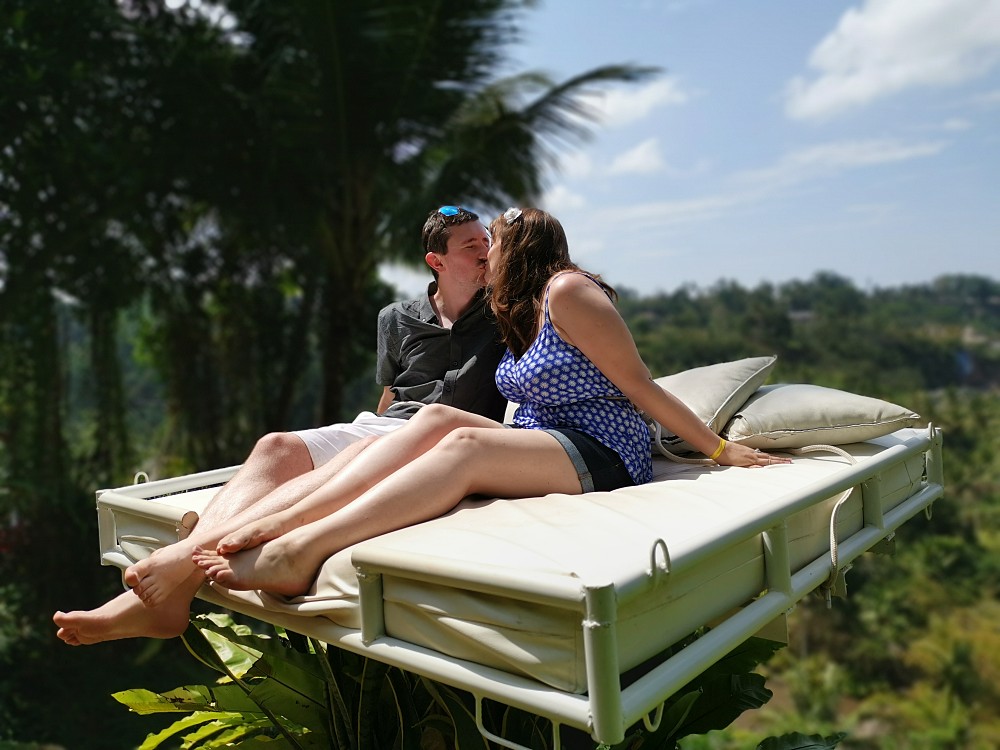 Why should other couples consider Bali as a honeymoon destination?
If you're after the perfect blend of east meets west, culture versus relaxation, total escapism yet buzzing and vibrant town life, then Bali is for you.
Wherever you go, you'll experience two worlds, keeping you from being bored just sitting on a beach somewhere, yet still able to escape the clamour of everyday life.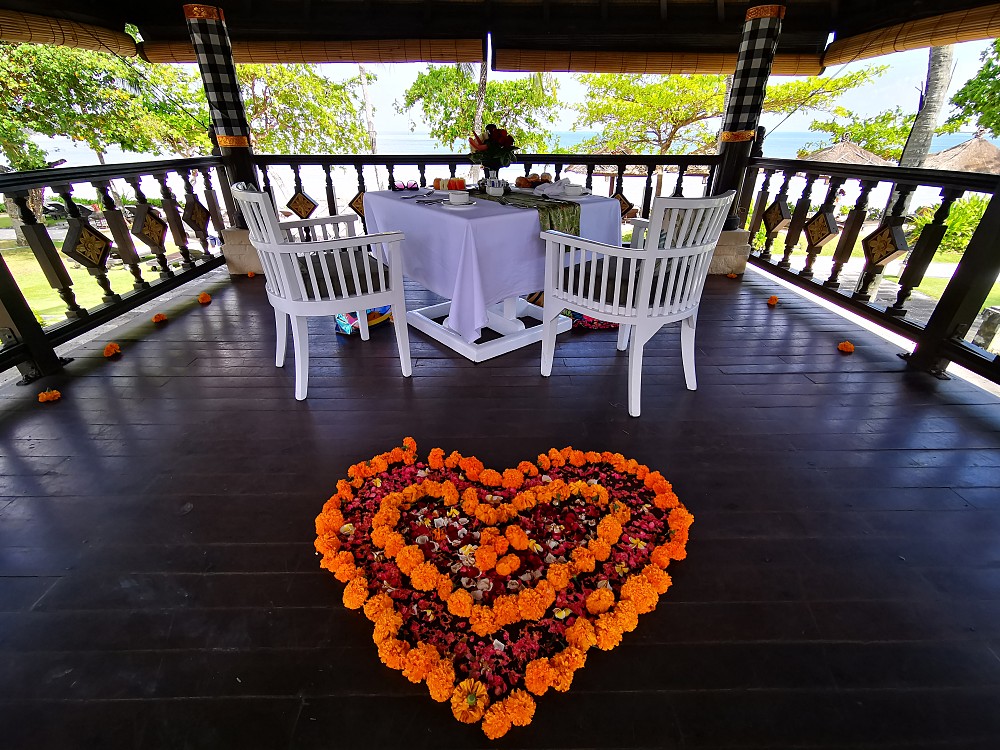 Why did you use Buy Our Honeymoon?
As we already lived together for a few years before we got married, we found that there were very few items we needed on a 'typical' wedding gift list. This left us thinking that we would only get given money from our guests which, as I'm sure many will agree, doesn't feel too personal.
In search of alternative ways of doing a gift list, we came across Buy Our Honeymoon, which offered a perfect way of allowing guests to 'buy' an item from our honeymoon itinerary. This gave a much more personal touch to the gift of giving money and also gave us the one thing we actually did want — an even better honeymoon!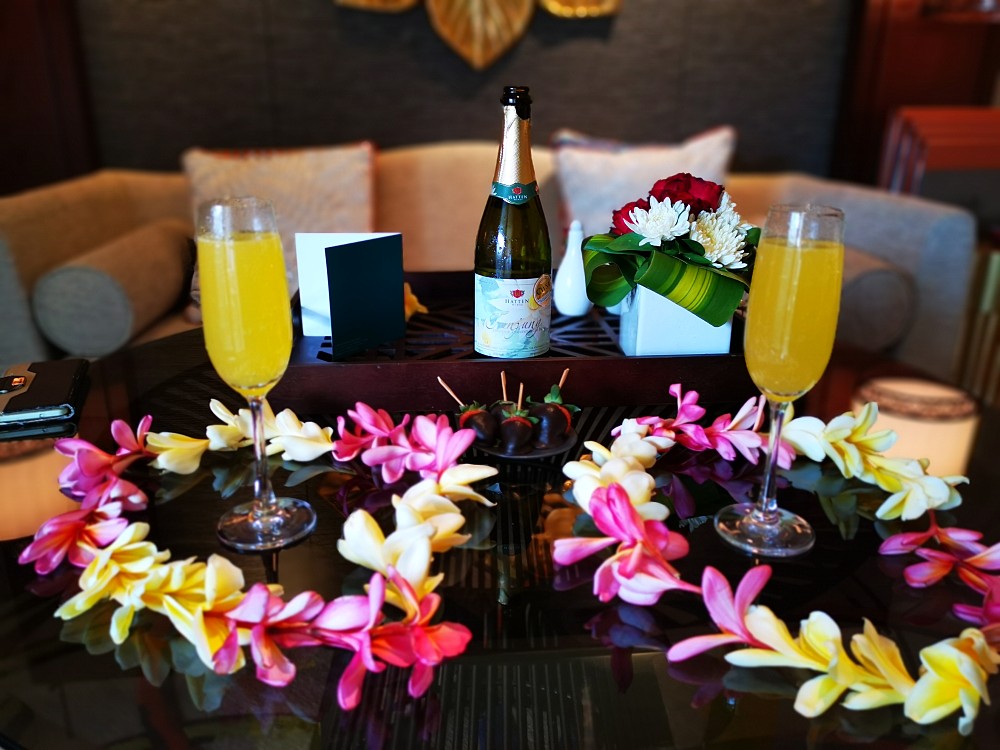 To make the gift feel even more personal, we chose to take a picture of us enjoying the experience bought from our itinerary and send a polaroid with the thank you letters we had planned to send anyway. That way, our guests could fully appreciate how their contribution was put to good use and have a memento to remember it!
The service was really easy to get started with and to set up our list; with the flexibility to sort items into individual categories and set a price however we liked. This was also reflected in the experience our guests had when purchasing an item from the list.
What truly made the service great was the little extras to personalise our gift list, such as having a large selection of themes to choose from, customising the URL to access the list and being sent custom notification cards to give to our guests.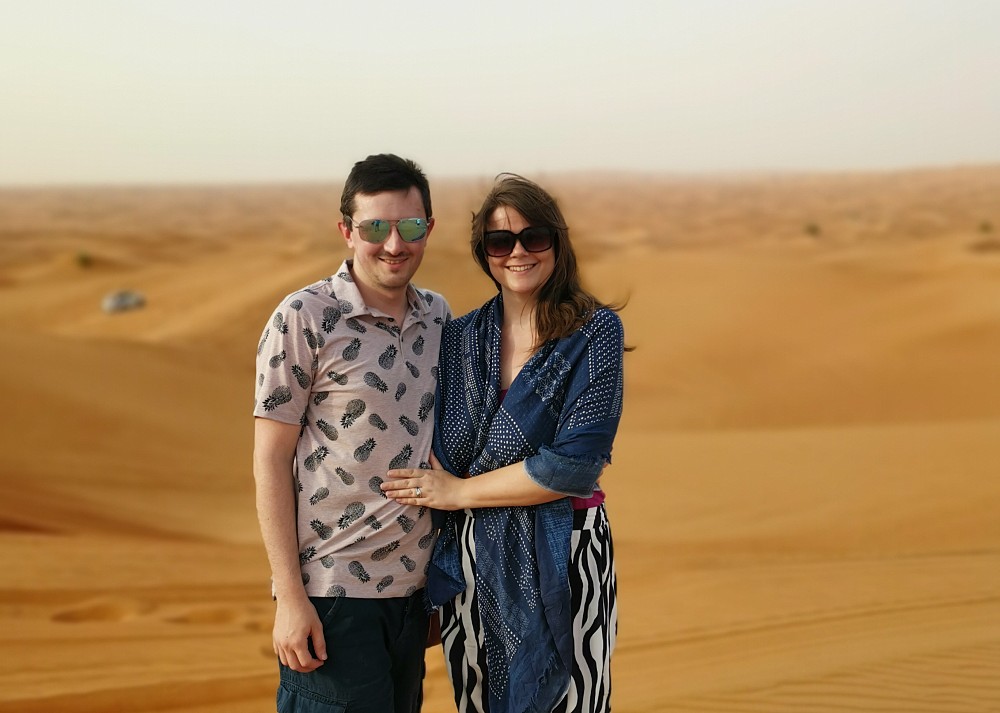 If you'd like to read more about Scott and Justine's amazing Bali honeymoon itinerary, they've put all the details on their fantastic blog.
If you've used our service to help fund your honeymoon and would like to feature your honeymoon here on our blog, we'd love to hear from you.