Real Life Honeymoons: New Zealand and Fiji
For the first in our new series of real life honeymoons, a fabulous trip to New Zealand and Fiji.
Helen and Grant were married in September 2017 and used Buy Our Honeymoon to help fund their adventure.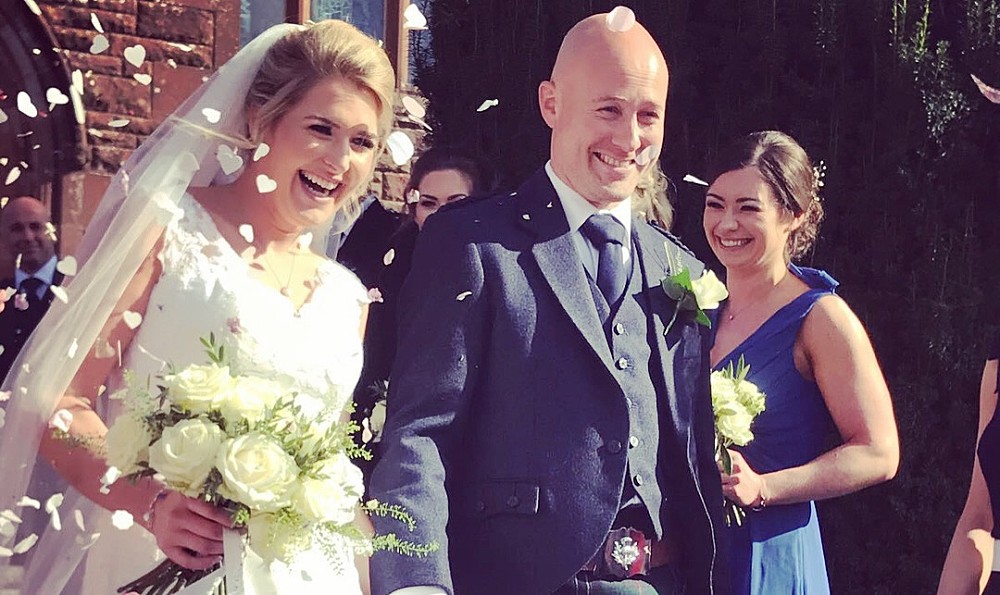 We decided upon New Zealand for our main honeymoon trip but managed to squeeze in a short trip to Fiji — seeing as we were on the right side of the world for that, it seemed rude not to stop over!
I had visited New Zealand in 2012 (and loved it) and Grant had been to Australia a number of times but had never made it as far as NZ. We were away for 5 weeks in total, spending 5 nights of that in Fiji.
What did you do and see while you were there?
We had a pretty action packed trip — New Zealand was our adventure and Fiji was our chill.

We arrived early December 2017 (the start of summer in NZ). We landed in the South Island first, into Christchurch and spent a few days there visiting friends, taking in the sights, sailing on a gondola on the river Avon and day tripping round the coast to Lyttleton.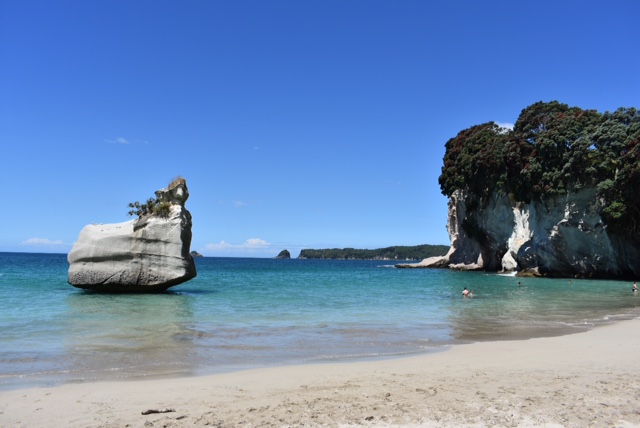 We then flew to Queenstown and dined in the skyline restaurant, with amazing views! We spent a few days exploring – we drove to Arrowtown and Wanaka over the Crown range and Cardrona ski resort and back via the Gibbston Valley wine region, drove to (and had a night in) Te Anau to make the drive to Milford Sounds easier, went jet boating in skippers canyon before flying to the North Island to Wellington.

In Wellington we took the cable car to the botanical gardens, did the craft beer and microbrewery trial, and cycled the coast. After 2 nights we drove north to Napier on the west coast.
In Napier we did the cycling vineyard tour, taking in 4 vineywards — the way back was a bit trickier than the cycle there! The next stop was Lake Taupo where we went to Huka Falls, Huka Prawn park, Craters of the Moon geothermal park, walked the Tongariro Alpine Crossing (a 12 mile walk), paddled in natural hot springs and hired kayaks to paddle Lake Taupo.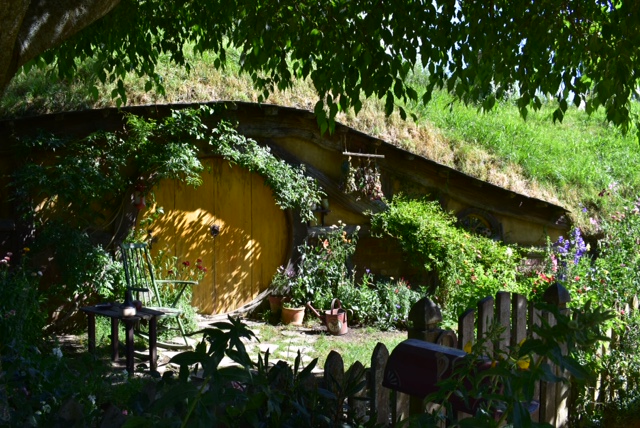 We drove to Waitomo to go water tubing through the glowworm caves and then to Hobbiton to do the film set tour. We then move on to Rotorua and did River rafting (including over a 7ft waterfall) following by Tamaki culture experience to learn about the Maori heritage.
We also went to Polynesian spa to relax in a mix of acid and alkaline natural pools with temperatures of 38-42 degrees, before heading to Mount Maunganui for Christmas.
On Christmas morning we climbed Mount Maunganui hill before heading to the beach for a BBQ on the beach. The next stop was Coromandel peninsula where we stopped at Hot Water beach, Hahei Beach and Cathedral Cove for a day on the beach.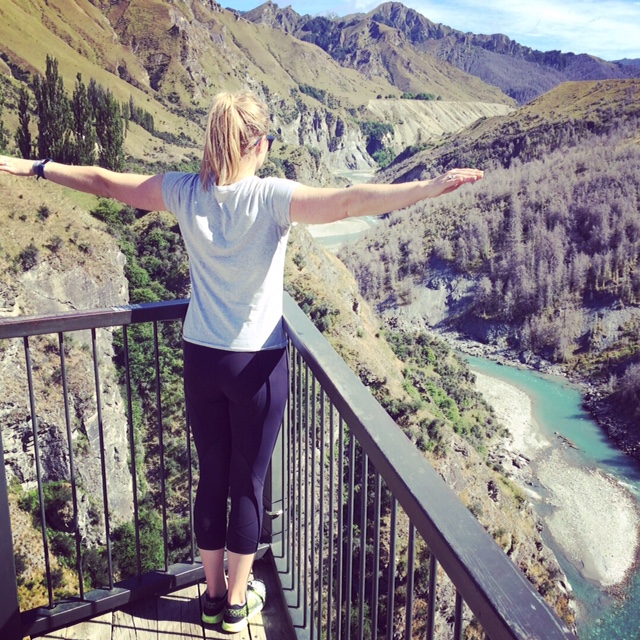 We then drove to Auckland where we walked round various suburbs (Parnell, Ponsonby, Mission Bay, Tamaki Drive, Wynard Quarter, Viaduct Harbour, Devonport) of the city and took a day trip north to the Matakana region. We then caught the ferry to Waiheke Island for New Year and visited a few vineyards whilst we were there.
We then flew to Fiji for 5 nights for a chill out — although, in between beaches, pools and swimming, we did a Jet Ski safari and a boat trip to Schooner Island. And then reality hit: time for home.
We ate plenty of lovely food, drank some amazing wine and cocktails, swam in clear waters, had some perfect weather and watched some incredible sunsets along the way.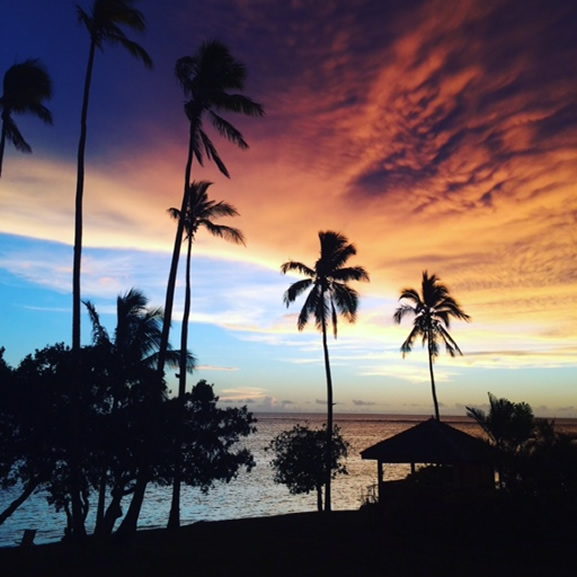 What was your honeymoon highlight?
We loved all of our adventures but I think the stand out experiences were water tubing in the Waitomo Caves, the BBQ on beach for Christmas, Tangariro Alpine Crossing and Schooner Island in Fiji.
Why did you use Buy Our Honeymoon for your wedding gift list?
We have lived together for a few years and have a beautifully furnished home already so we didn't want our guests, if they wanted to get us a gift, spending money on things we already had.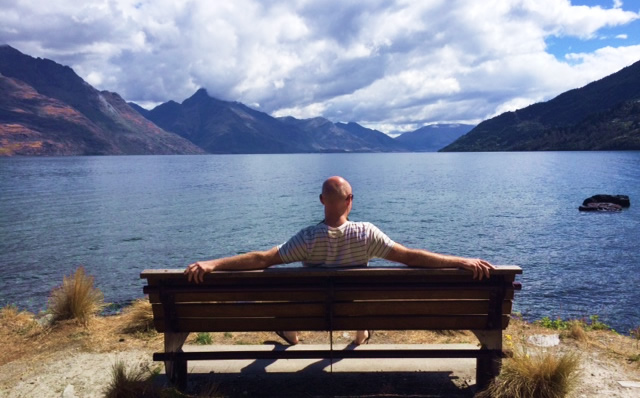 As a couple, we are more about experiences rather than 'stuff', so the thought of our guests being able to help us explore New Zealand was something that appealed to us.
Our friends had used Buy Our Honeymoon — we bought from their adventure list as our gift to them and liked the way the site worked and LOVED getting the picture of the bride and groom doing the activity we bought them. We did the same for our guests.
Thanks so much to Helen and Grant for taking the time to send us their honeymoon details and photos!
If you'd like to feature your honeymoon on our blog, we'd love to hear from you!