Real Life Honeymoons: Argentina
Our next real-life honeymoon is a gourmet platter of South American cuisine, wine and adventure.
Natalie and Paul were married in September 2017 and used our service to help fund their glorious three-week honeymoon to Argentina …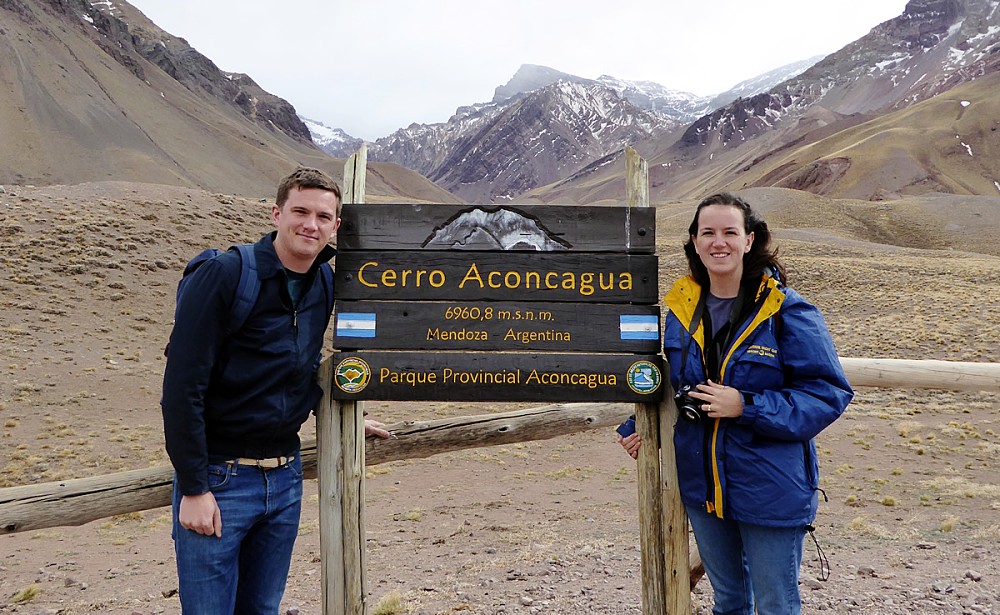 We wanted to visit somewhere both of us had never been, so that it was a new experience for us both. We wanted our honeymoon to be a bit of everything we love; wine, food, vibrant cities, picturesque views, wildlife and nature.
Argentina seemed to tick all the boxes! We spent time in three different places. Buenos Aires, Mendoza and Peninsula Valdes.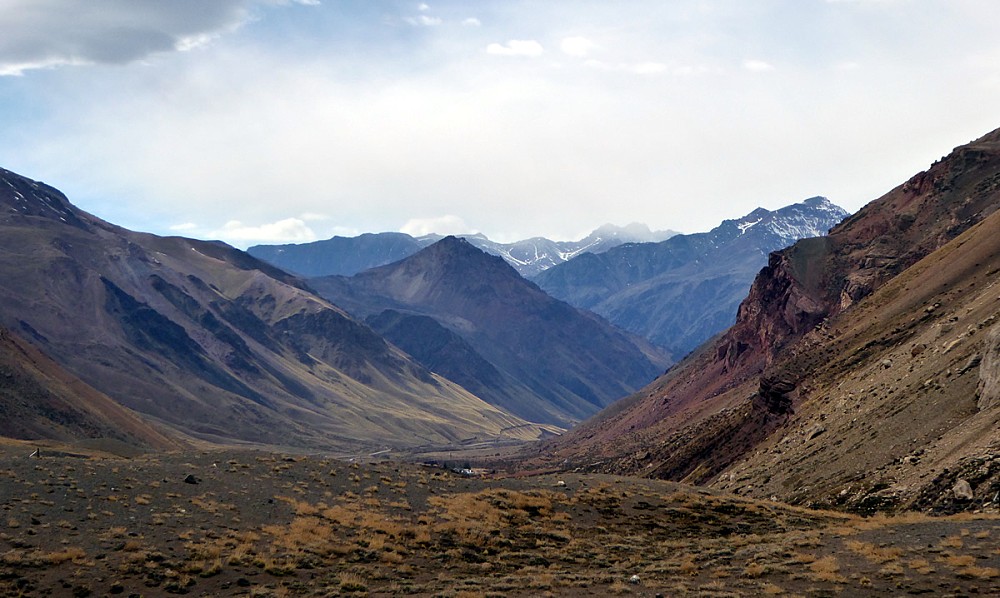 What did you do and see while you were there?
Our first stay in Buenos Aires focused on eating and sightseeing! We did lots of walking, working up an appetite!  We visited the Obelisk, the underground tunnels and markets at San Telmo, and the famous cemetery in Recoleta. We also squeezed in a Tango lesson and show!
We dived into Buenos Aires super-cool closed-restaurant culture, including a lock-in at a steak restaurant — the best meat we've ever tasted! — and dinner round a chef's house.
A 14.5 hour overnight bus took us to Mendoza, where we started our wine experience. We explored the three main wine regions of Mendoza. We visited loads of wineries and did loads of wine tastings. We cycled round one area, Maipu, on a tandem which was such a fun day! We also spent a day in a thermal baths spa in the Andes, and a day trip to visit Aconcagua National Park.
Next we returned to Buenos Aires for a long weekend, where we soaked up the local culture. We took a break from the wine and instead explored Argentina's burgeoning craft beer scene.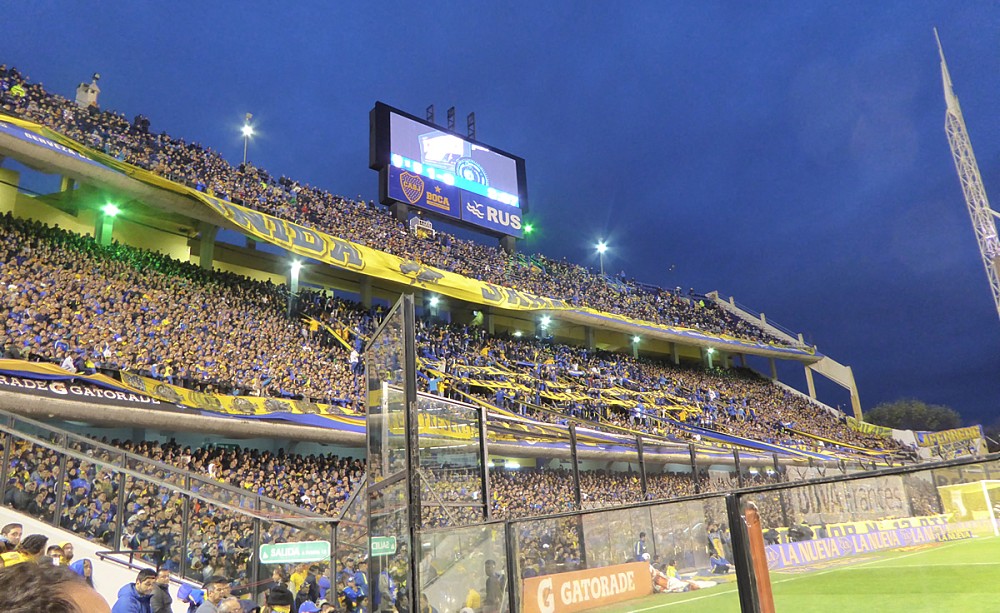 And of course no trip to Argentina would be complete without a football match! We went to see Boca Juniors at La Bombanera — a dream come true for Paul! We also did a cookery course and had an amazing fine dining dinner at iLatina.
We then flew down into Patagonia, Nat was particularly happy being greeted by a Welsh dragon at Trelew airport, being Welsh herself!
We decided to take a few really relaxing days on the peninsula, at an ecolodge where they even made their own yoghurt. We managed to get on the last whale watching trip of the day, where we had the most incredible experience of multiple mother and baby southern right whales swimming right up to us, each spending around 20 minutes playing by the boat.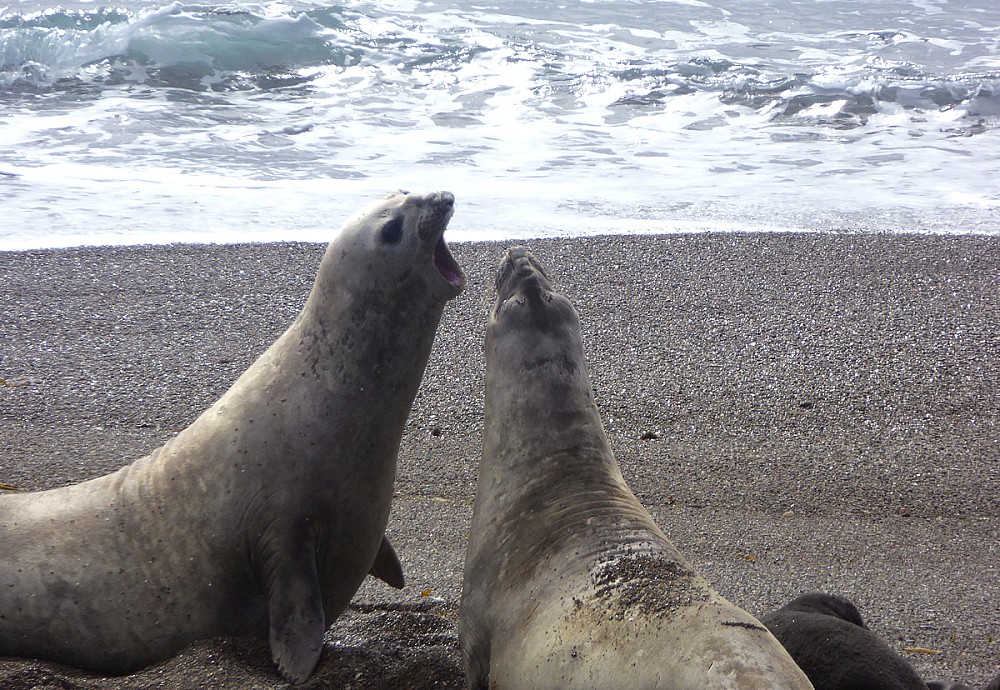 We then went on a wildlife safari around the peninsula, seeing penguins, elephant seals, sea lions, guanacos, and Patagonian hare, to name but a few. On the final day we packed a picnic and trekked to a seal colony, where we spent hours watching seals in their natural habitat, and whales breaking out the water in the distance.
What was your honeymoon highlight?
Other than the incredible food and wine we had throughout our trip, it would be exploring the traditional wineries on a tandem in Maipu, sharing the sunset with a mother and baby whale in Peninsula Valdes, and bouncing and singing along with the rest of the football fans at La Bombanera.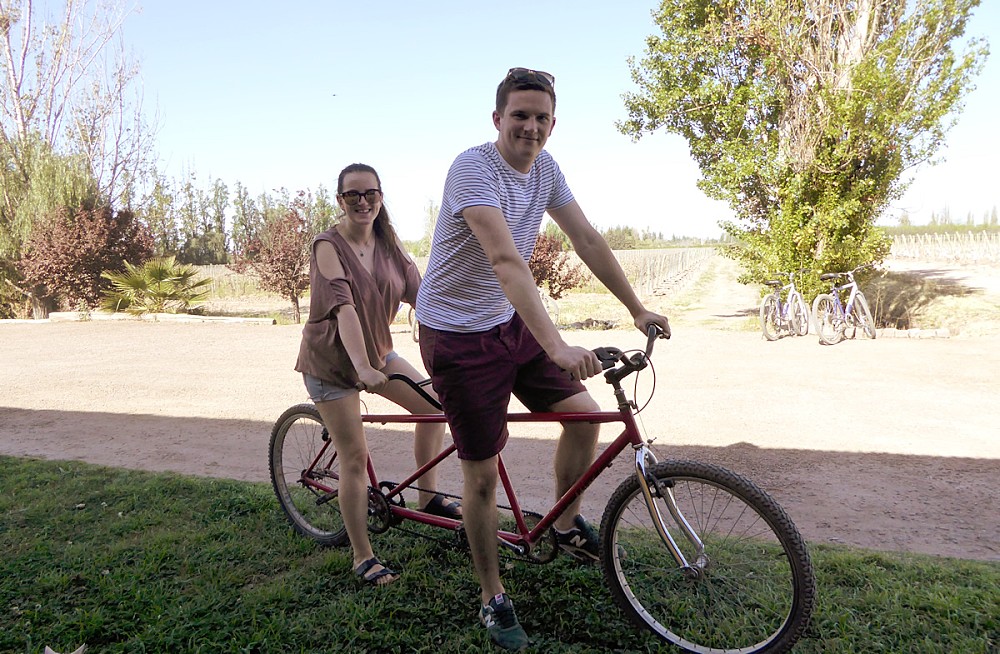 Why did you use Buy Our Honeymoon?
We wanted to make our honeymoon a once-in-a-lifetime experience, and so decided quite early on to ask for help towards this as our chosen wedding presents.
Having the flexibility of personalising our page was great! We included things such as champagne at the airport, and wine fund which worked really well. It also made us really savour each experience because one of our friends or family had bought it for us.
We chose Buy Our Honeymoon over other similar websites for the low transfer rates, and the ability for our guests to pay as they desired (i.e. cash in a card or Direct Debit). It was super easy to use, and it was so heart-warming reading our guests messages when they bought us something.
In the thank you card, we printed a picture of us enjoying the activity that each person had bought us, which everyone said was a lovely touch!
Thanks so much to Natalie and Paul for taking the time to send us their honeymoon details and photos!
If you'd like to feature your honeymoon on our blog, we'd love to hear from you!