Real Life Honeymoons: Nepal and India
Our next real-life honeymoon takes in Kathmandu and Kerala, the Himalayas and hammocks.
Tasha and Peter were married in April 2017 and used our service to help fund their honeymoon adventure to Nepal and India at the end of the year…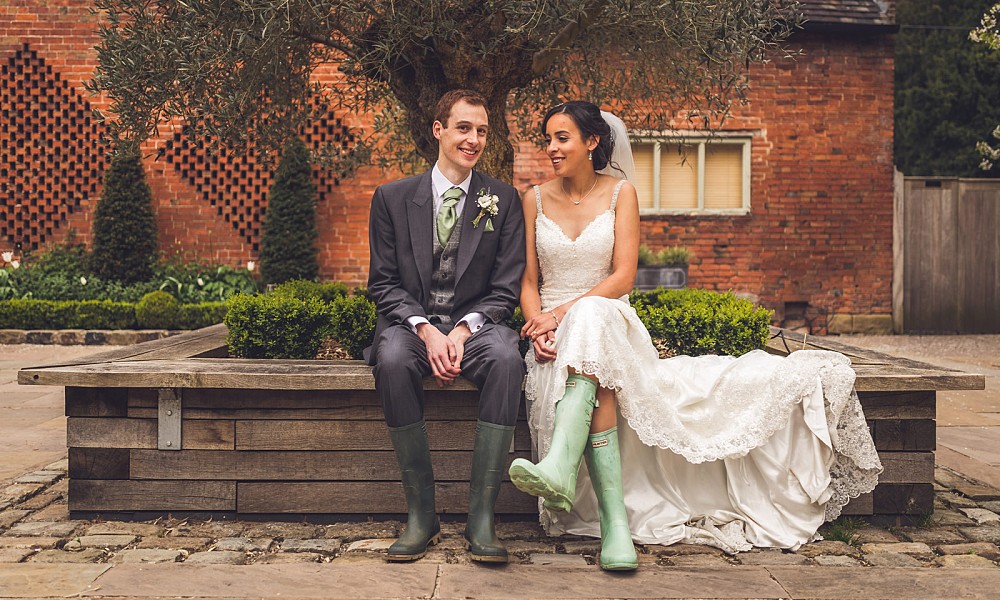 We were lucky enough to get a month off work, so we spent the first week of our honeymoon in Nepal and then crossed the border into India for a further three weeks of exploring.
We have always loved to travel, past holidays have included Interailing around Europe, travelling East Asia and camper-vanning through New Zealand and Australia — and most recently backpacking through Peru and Bolivia.
India and Nepal presented a different prospect to all the above and were simply the next places to top our list of future adventure destinations.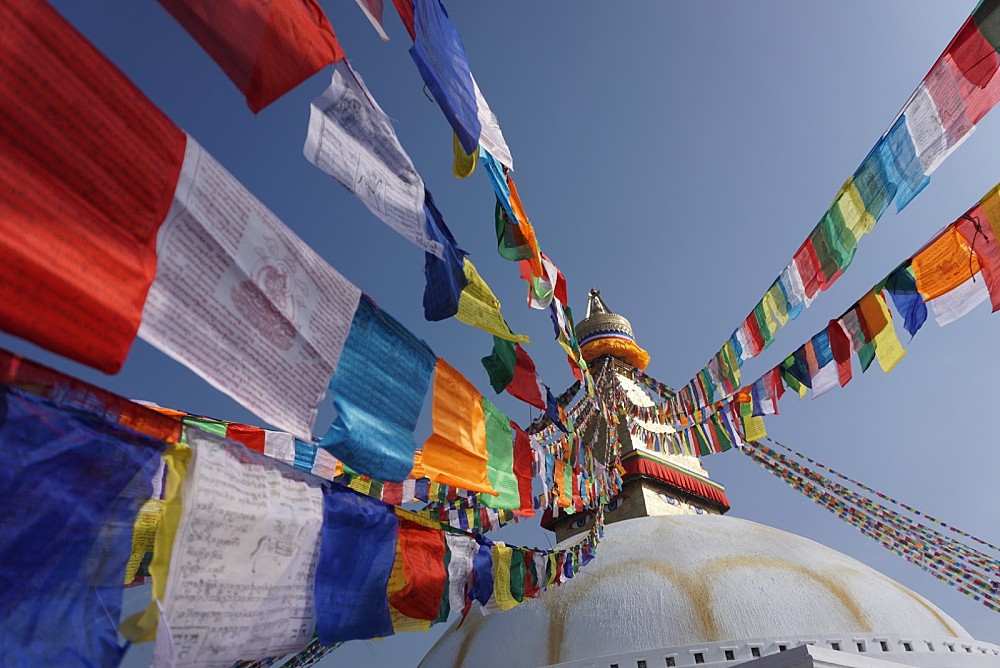 What did you do and see while you were there?
We began our trip in mid-December 2017, flying straight out to Nepal. Or at least we attempted to — our first experience of transport in India was an unplanned stopover in Delhi as we missed our connection to Kathmandu!
When we finally arrived we were raring to go, quickly familiarising ourselves with the city and its temples, monkeys and ruins on foot. The next couple of days were spent in the nearby rural area of Nagerkot, where we hiked to stunning views of the Himalayas and Everest.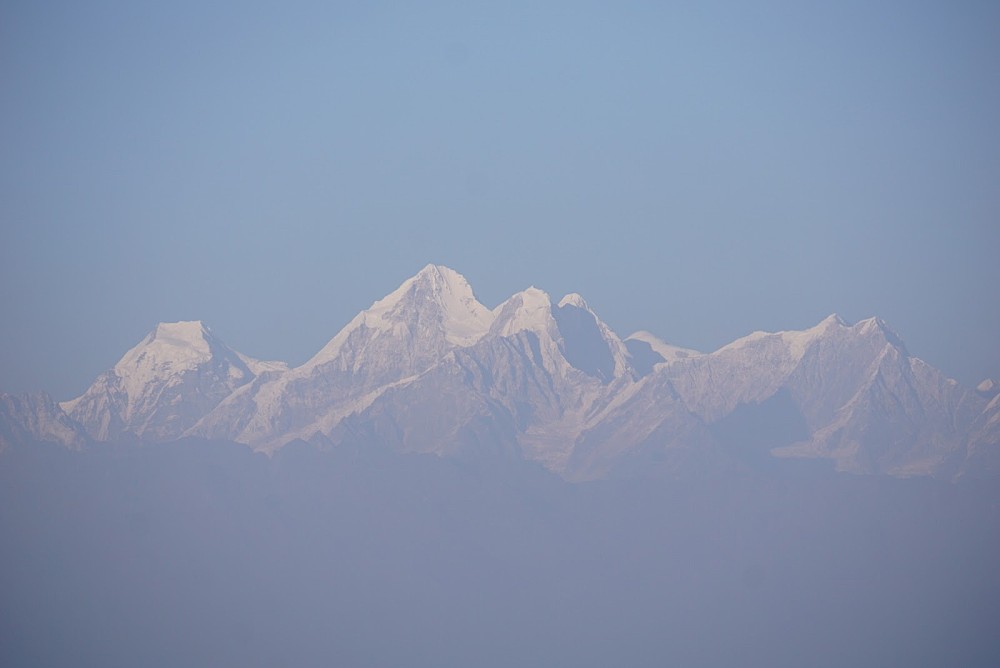 From Kathmandu we took what must have been the slowest bus ever through a scenic but scary ravine to the gorgeous Chitwan National Park. Here we were treated to the relative luxury of a jungle lodge, with regular trips out with a guide to see the park's wildlife. The park's elephants were really fun, and one of us was lucky enough to spot a tiger!
The food here was good too, with variety being provided in the form of Nepali Thalis, as well as tasty dumplings, or "momos".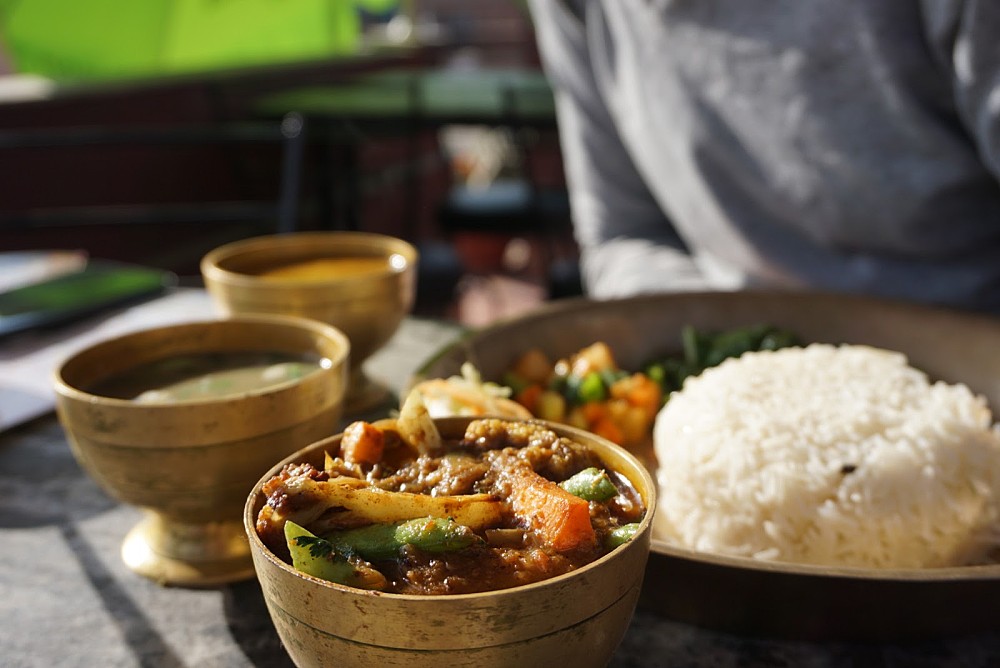 After Chitwan we headed towards Uttar Pradesh in India, stopping overnight in Lumbini to see the birthplace of buddha, getting around the town using some rather interesting bicycles.
The border crossing was fairly smooth after we'd found where to get our visa stamped, and the train journey on the India side offered us our first views of the country — which was rather flatter and foggier than expected. Varanasi, our first real stop in India, was certainly an assault on the senses.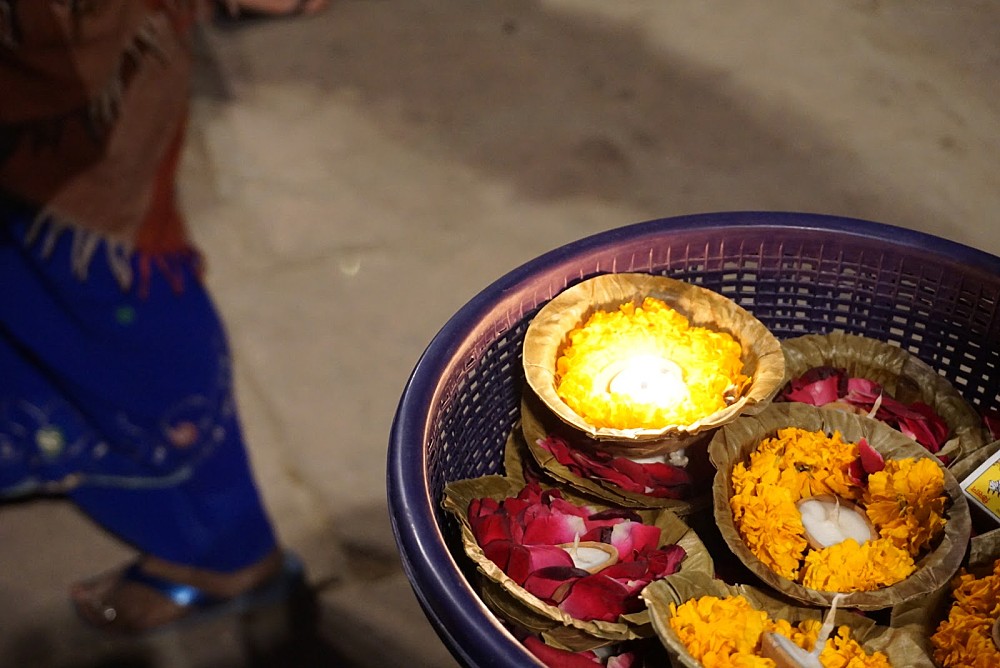 We spent Christmas day in this holy city, starting off with a Hindu sunrise ceremony at the temple, and including our strangest Christmas dinner to date — curry. A boat trip on the Ganges offered a panoramic view of Ghats, away from the hustle and bustle (and cows) of the streets themselves.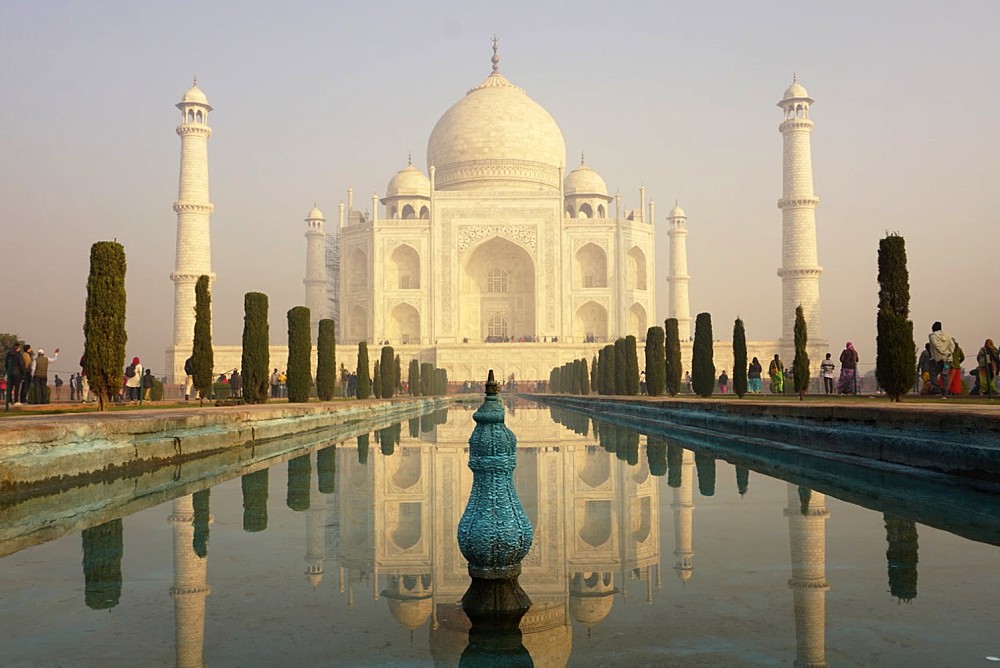 The next region we explored was Rajasthan, and we travelled by train again to Agra. The Taj Mahal at sunrise was smaller than we had thought, but extremely impressive and intricately decorated. On our way to Jaipur we stopped off at a rural location, enjoying being off-the-beaten-track (how we generally like to travel) and preparing ourselves for the next few cities.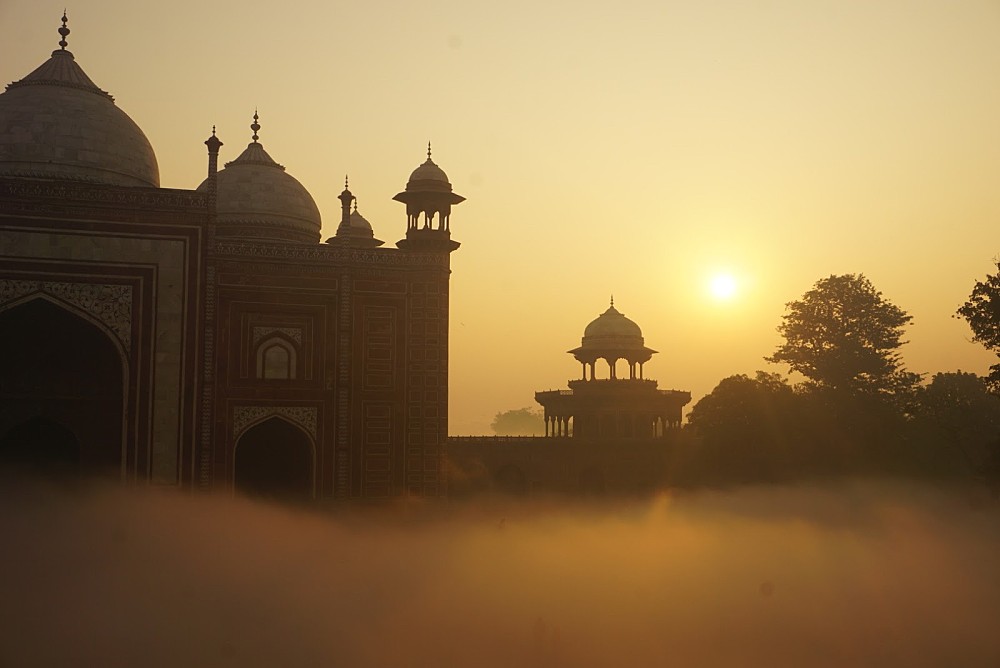 Jaipur is famous for its Amber Fort, which sits on a large hill, offering excellent views of what was a generally colourful city. Peacocks seem popular in India and there was certainly a lot of peacock-themed art and sculpture in Jaipur.
Our final key destination in Northern India was Jaisalmer, which was a very, very long train ride west. Jaisalmer had its own fort, with lots of markets and residents within, quite different to the Red, Amber and Agra forts. A two-day trip into the desert demonstrated to us how much variety there is to see in India, plus the camel ride was a new mode of transport to us both. The camels themselves seemed very obliging and friendly, but although we are both keen cyclists, we agreed two days' riding the camels was definitely sufficient.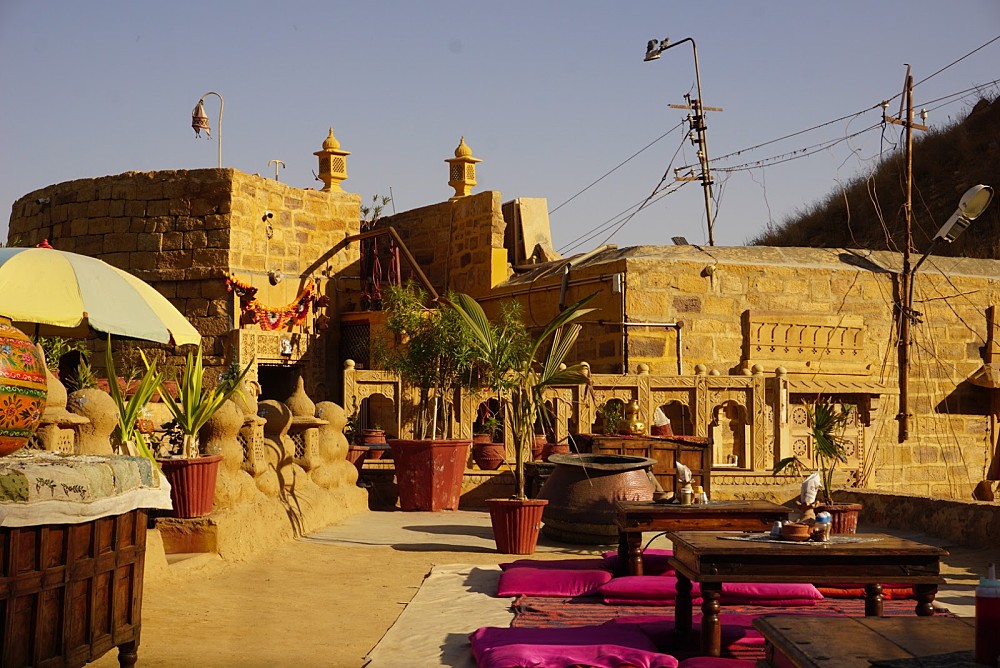 Sorry to leave the colourfulness and vibrancy of North India, but looking forward to the next part of our honeymoon, we travelled via Delhi Airport (I think we counted five visits here in total) to South India, or more specifically, Kerala. Upon landing we were instantly struck by the humid, tropical heat, as well as the welcome abundance of trees and greenery. Kerala generally seemed to have an altogether calmer atmosphere than Northern India, which we welcomed — the locals were very friendly and helpful,
For this part of our trip we had a driver, who picked us up in Kochi and drove us straight to Munnar. We immediately fell in love with the undulating tea-plantation landscape, and fresh hill air.
In the town itself, we took a cooking class given by Nimi, which was amazing. In between cooking fish curry, semolina breakfasts and coconut-filled dumplings, we learned so much about the spices and methods of Keralan cooking. We both left the class very full, more knowledgeable about the flavours and what to expect of Keralan food and with a cookbook each too!
As a couple who enjoy hiking back home, we made sure to spend time walking through the tea and cardamon plantations, marvelling at their lush greenness. We also went on a guided Nature Walk in Thekkady park, seeing wild elephants for the first time, as well as a Malibar giant squirrel, which really was huge!
Reluctantly leaving the hills, we were next headed for the backwaters near Kumakaron lake. Our heritage homestay here was probably our favourite place to stay of the trip. The hammocks set out in the gardens were a delightful place to snooze once we were tired out from cycling, walking and canoeing around the canals. We also happened upon a tasty bakery, which fuelled our activities for the few days we were there.
The narrow canals tended to lead to larger canals, rivers and eventually the lake, where we were lucky enough to spend the night on a houseboat. This made us feel like royalty as it was a huge and comfy space, with excellent food served to us all too frequently!
On our way back to Delhi, we popped into Kochi again, this time seeing the Chinese fishing nets that charaterise its port, and getting a chance to sample some of the fresh fish caught.
We were sorry to be leaving India and Nepal — a month absolutely flew by and there're so many more places to see. India in particular is very diverse, with so much to take in!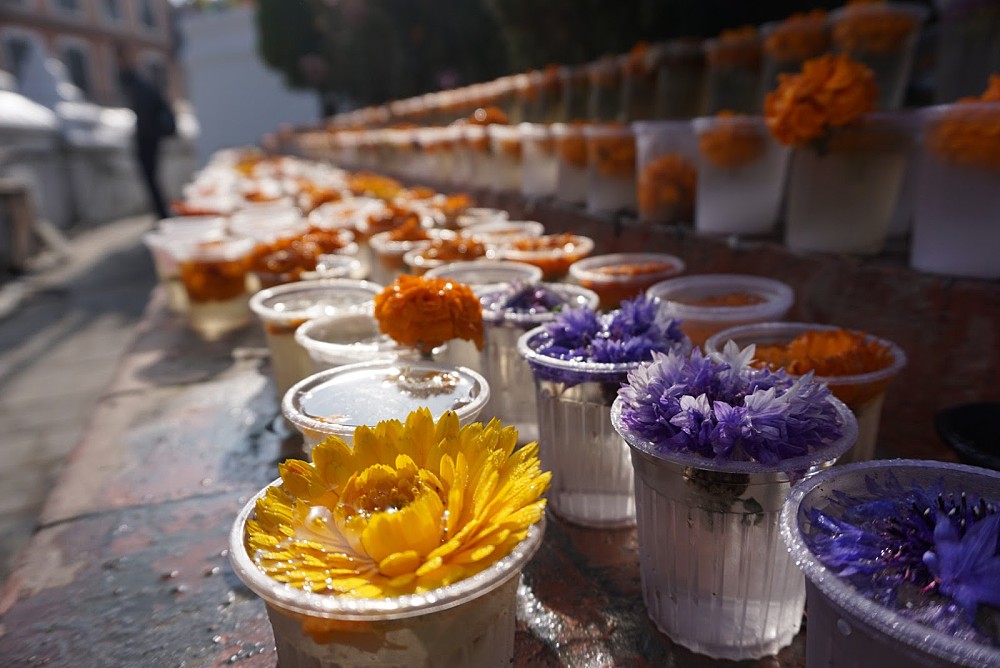 What was your honeymoon highlight?
Each place we found ourselves in was so vibrant and different it's hard to compare.
In Nepal, close encounters with some fascinating animals such as elephants, rhinos and crocodiles was certainly a highlight, with the tranquil setting of Chitwan National Park helping us to relax and chill out.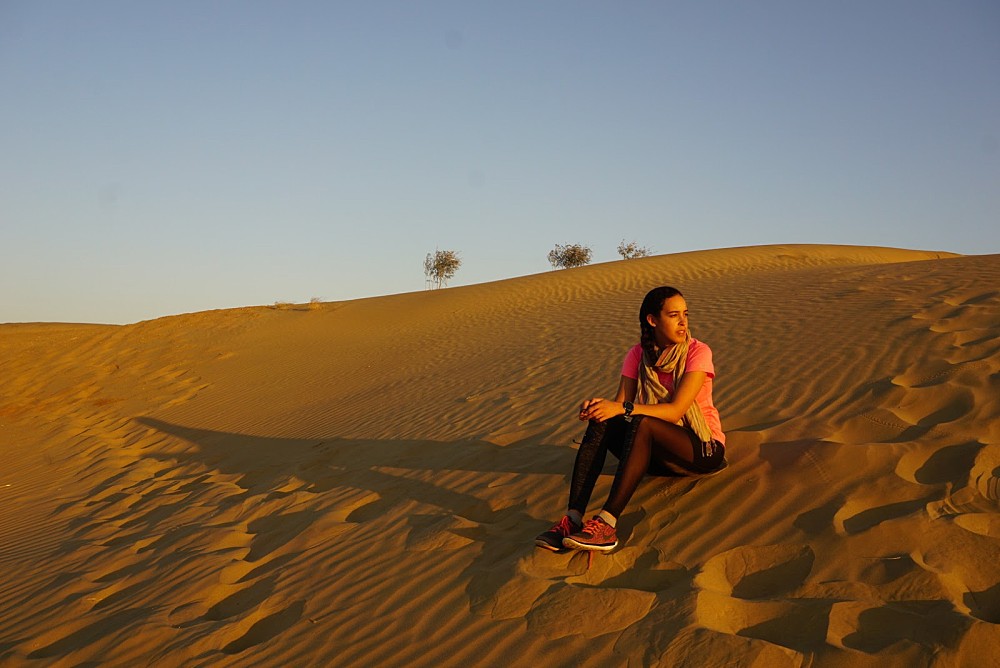 North India was a rather faster pace, but we were so glad we made the effort to travel far west to Jaisalmer as our overnight camel safari at New Year was unforgettable.
In Kerala to the South, we got our first real opportunity to explore alone — we grasped this chance and hired bikes and a canoe to discover the beautiful villages around the backwaters.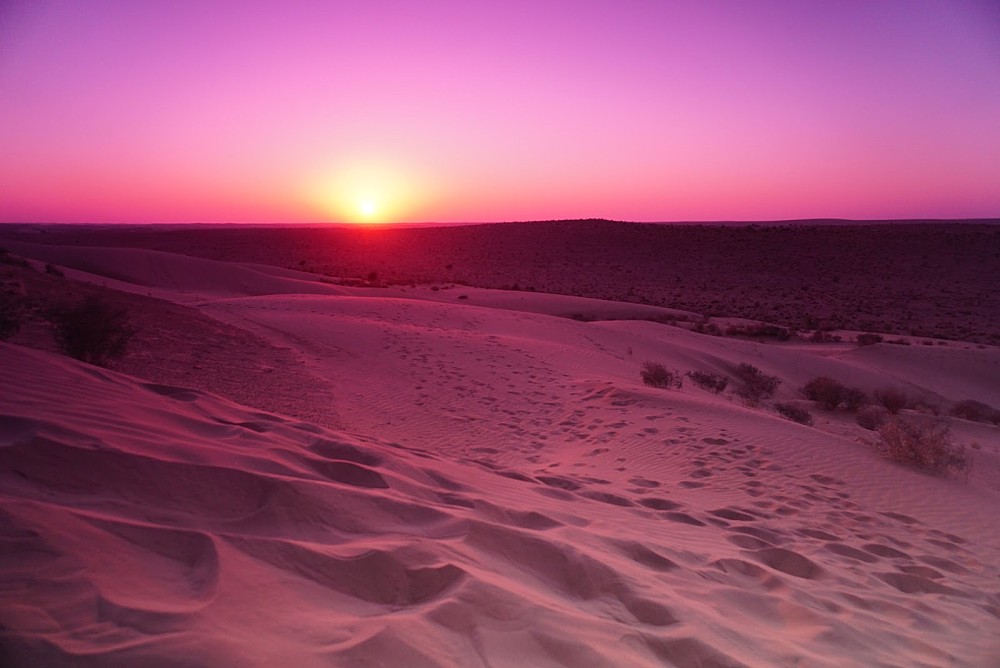 Why did you use Buy Our Honeymoon?
Like many couples these days, we already had many of the material things that we needed in our home — indeed, we have lived together for nine years!
We really value experiences and seeing new things, and Buy Our Honeymoon seemed the best way to offer our guests a chance to contribute. It also made sure we did some honeymoon planning well in advance of the wedding which was an added bonus.
Our guests said they really loved choosing from the items we listed, and looking at the pictures. We sent everyone postcards with our own photographs of us doing the activities as we travelled around; these seemed very popular and we loved being able to share our trip.
We're hugely grateful to Tasha and Peter for sending us all the details of their phenomenal honeymoon for this post!
We've used only a handful of their photos above, but they're all incredible. Check out Tasha's photo blog for more!
If you've used our service to help fund your honeymoon and would like to feature your honeymoon here on our blog, we'd love to hear from you.